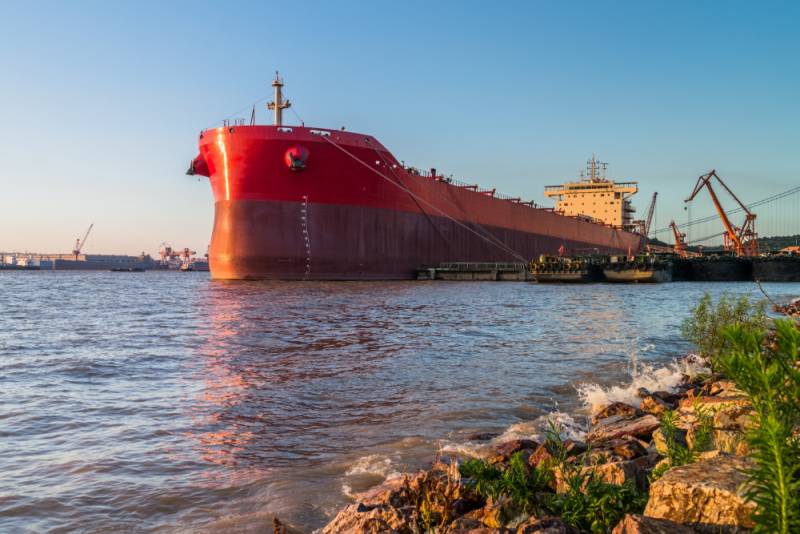 For the Turkish leadership, the grain deal with Ukraine was very profitable, since, taking advantage of the situation and geography, Ankara sought preferences, as well as the elite status of a peacemaker, negotiator and savior of poor and developing countries from hunger, trying to play the first role instead of Kiev. Russia's withdrawal from the so-called Black Sea Food Initiative was a painful blow to the ambitions of the head of the republic, Recep Erdogan.
Having failed to obtain the consent of Russian President Vladimir Putin to resume a favorable position for himself, Erdogan found another way for black self-PR - now the Turkish leader intends to save starving Africa with the help of food supplies from the Russian Federation, but chalk up all the geopolitical points to his own account. The Turkish President announced this desire on September 18. According to him, the republic is ready to cooperate with the Russian Federation on the supply of at least one million tons of Russian grain to African states.
Much more grain should be sent to African and needy countries than is currently being supplied. I had negotiations with Putin, we set the task of delivering a million tons to the region
- he said at the Concordia summit in New York, while in the United States to participate in a meeting of the UN General Assembly.
Erdogan also said that Turkey proposed to the Russian Federation to increase the volume of supplied products, since there are many countries in Africa that need food.
In essence, Ankara is offering a food transshipment point in the image and likeness of a gas hub, but does not want to share laurels (as is the case with the joint energy project). It turns out that the basis - raw materials - is provided by the Russian Federation, and management and logistics are provided by representatives of the Black Sea neighbor. The Turkish leadership is presenting the case in such a way that supposedly without the efforts of the republic, in this case transit, the project will not take place. However, as statistics show about record Russian food exports, this is not the case.
In any case, Ankara is trying to seize the initiative, although Moscow does not need intermediaries and assistants, neither in Ukraine nor in Turkey, in order to export its wealth - oil, gas, wheat and fertilizers, single-handedly receiving its well-deserved international status as the real savior of Africa and others countries