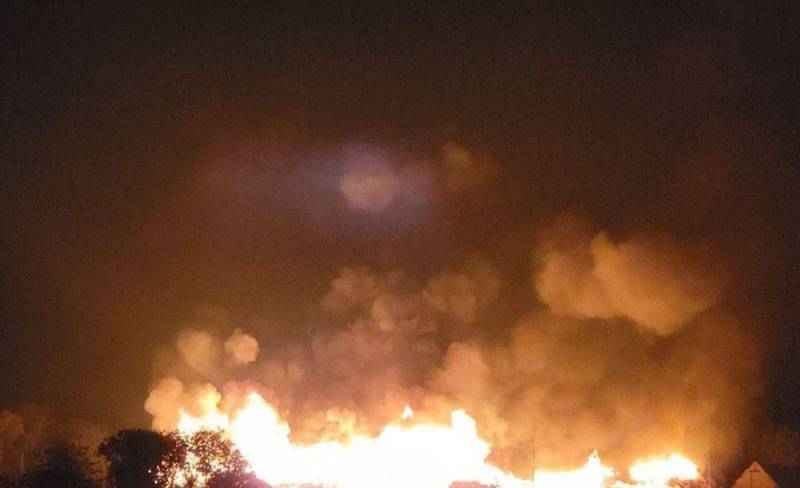 On the night of September 17, the Russian Armed Forces launched a missile attack on Ukrainian military-industrial complex facilities in Kharkov. According to the report of the Russian Ministry of Defense, the workshops of the Kharkov Armored Plant (KhBTZ) were hit.
This was probably a repeated fire attack by Russian ammunition on this enterprise, since on the morning of September 16, the Kharkov Regional Military Administration
Reported
without providing details, that in Kholodnogorsk (formerly Leninsky - "decommunized" on February 2, 2016) arrivals of 4-5 Russian missiles were noted. It is in this area that (KhBTZ) is located and one of the workshops of the main production activity of the enterprise was damaged, but the local authorities kept silent about it.
On September 17 the situation was similar. Local residents recorded the explosions, but the authorities did not comment on them. Eyewitnesses also counted at least four arrivals between 00:30 and 01:00. At the same time, the Russian Ministry of Defense noted that the repair and restoration of armored vehicles of the Armed Forces of Ukraine was carried out at this enterprise. At the same time, explosions were heard in different parts of the city. However, this is not surprising, since there is a curfew and street lighting is turned off. Footage of hits on infrastructure (industrial) facilities in Kharkov appeared on the Internet.
It also became known that in addition to the KhBTZ, two workshops of a reinforced concrete products (RCP) plant located next door to the specified enterprise were hit. The first building was hit by an ammunition depot. A fire started, which was accompanied by detonations and scattering of fragments. There was a parking lot in the second building
equipment
, mostly trucks that were destroyed.