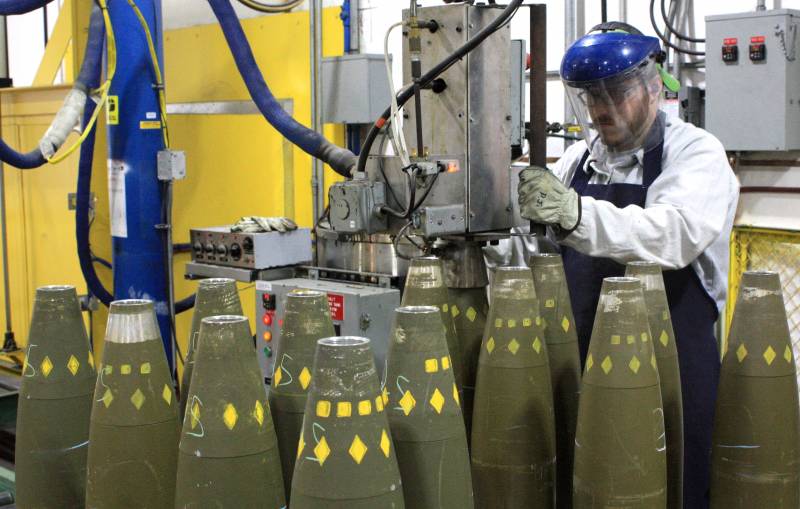 A Polish resource called Defense24 writes about the production of ammunition by Western countries, primarily artillery shells. At the same time, it is argued that Ukraine still does not have enough.
Speaking about the shortage of shells for the Ukrainian Armed Forces, we are allegedly not talking about current needs, which have already been covered by Kiev's foreign allies, but about a "new offensive" that is planned for the future.
The decline in US 155mm stockpiles to "uncomfortably low levels" has forced the Joe Biden administration to decide to transfer cluster munitions to Ukraine to act as a "bridge" until the US and partners ramp up production
- says the publication.
On both sides of the Atlantic, the defense industry is growing significantly, and 155mm ammunition is the most in demand - both due to orders from the United States and other countries supporting the Kiev regime.
Manufacturing in countries like Spain is at unprecedented levels of intensity and companies are desperate to attract new recruits, with courses for weapons-licensed drivers filling up months in advance, a NATO defense industry official said.
Of course, industry has its own difficulties. To cover the needs of the Ukrainian Armed Forces, new lines for the production of shells are being built, but this takes time. In addition, Western arms companies still have the problem of recruiting qualified personnel for these lines.