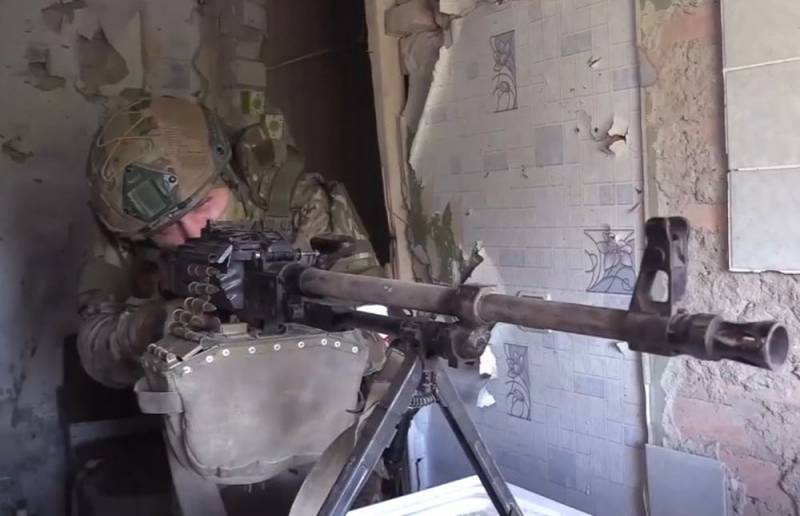 Currently, there is a relative operational pause at the front against the backdrop of ongoing tactical battles. Military correspondent Yuri Kotenok spoke about this on the night of September 17 in his Telegram channel.
According to him, the Ukrainian command carries out rotation (change of units and formations) in the Zaporozhye and South Donetsk directions, and also introduces additional forces and equipment to the LBS. Near the village of Verbovoye in the Zaporozhye region, guardsmen of the 7th Airborne Division defeated one of the Nazi formations. There are also losses on the Russian side.
The enemy suffocated in the "Vostok" (114th separate guards motorized rifle Yenakievo-Danube brigade of the NM DPR – Ed.) and "Cascade" (operational combat tactical formation of the Ministry of Internal Affairs of the DPR – Ed.) near Novomayorsk. It was very difficult, but the Donetsk people survived
– he clarified the situation in the DPR.
He drew attention to the fact that, according to indirect signs, the Ukrainian Armed Forces are preparing to "jump" across the Dnieper River, i.e. begin a landing operation by crossing to the left bank in the Kherson region.
At the same time, there have been heavy rains near Donetsk in recent days. Considering the amount of precipitation, we should not expect major movements at the LBS.
In turn, near Artemovsk (Bakhmut), the Ukrainian Armed Forces are trying to develop tactical success, but they are hampered by the terrain (landscape) and the railway track passing there.
Great hope for the Koreans. They have an excellent barrel artillery with a range of 40 km. Plus excellent MLRS, almost surface-to-surface missiles
– noted the Kitten.
In his opinion, the DPRK's cannon and rocket artillery is quite suitable for Russia. Therefore, if Pyongyang sells part of it to Moscow, then the Russian Armed Forces will be able to greatly upset opponents from the Armed Forces of Ukraine. In addition, Ukrainians will no longer be able to actively "play around" with American HIMARS launchers and their European analogues as they do now.
MLRS KN-9 and KN-25 are ideal. True, the Koreans have little KN-25, and they are unlikely to sell it to us, but KN-9 (140 km) - a lot, and for our caliber. We need, like air, at least 10 pieces on the fronts. KN-25 with a range of up to 400 km – also pcs. 10. Another barrel - pcs. 60, at least
– the military correspondent expressed his wishes.
He is confident that all of the mentioned artillery systems will need to be consolidated into separate artillery brigades with their own communications, aerial reconnaissance and other related units.
I would throw them from corner to corner, like the Ukrainians do with the Haymars. We need it. Because, good or bad, a motivated Ukrainian comes to an end. If they were strangled by their "art", we would breathe more freely and in some places we could attack in full force
– he added, summing up.