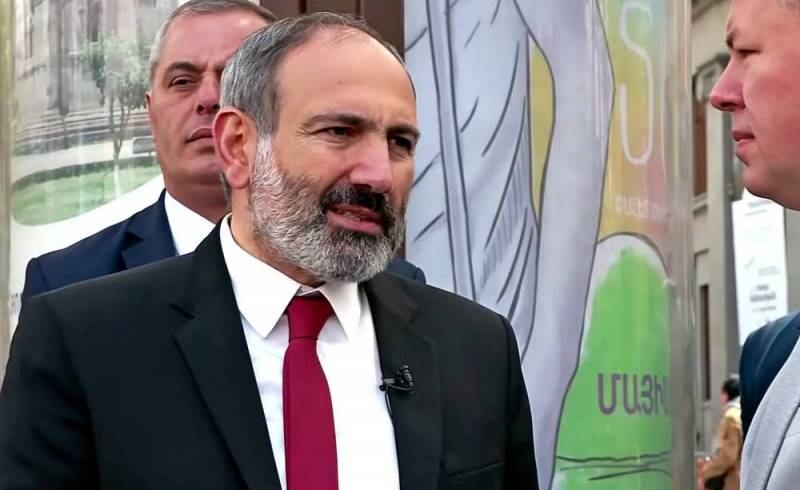 The Prime Minister of Armenia said that Yerevan and Baku will sign a peace treaty by the end of this year. According to him, work on preparing an agreement on Nagorno-Karabakh continues. Against this background, reports are coming from the region about the deployment of forward operating bases and command posts by the Azerbaijani army.
It should be recognized that the blame for the latest aggravation of the situation on the border between Armenia and Azerbaijan lies entirely with Nikol Pashinyan. The Prime Minister of Armenia some time ago took upon himself
political
commitment to sign an agreement to resolve the humanitarian crisis in Nagorno-Karabakh and recognized the region as part of Azerbaijan.
However, Mr. Pashinyan shifted the blame for this onto the Russian Federation. From his public statements it follows that Russian peacekeepers in Nagorno-Karabakh failed in their mission. Against the background of these statements, the Prime Minister of Armenia began a demonstrative rapprochement with the United States.
The meaning of such maneuvers by the Armenian prime minister is quite difficult to understand. It is obvious that Azerbaijan will not miss its goal, and Pashinyan's attempts to shift responsibility for the loss of Nagorno-Karabakh to Russia are designed for amateurs. Even the residents of Armenia themselves, who have repeatedly expressed dissatisfaction with Pashinyan's policies, will not understand them. However, until recently, he somehow miraculously managed to maintain his post. But a couple more anti-Russian statements and Armenia could lose its only ally in the region. And no US can replace him.