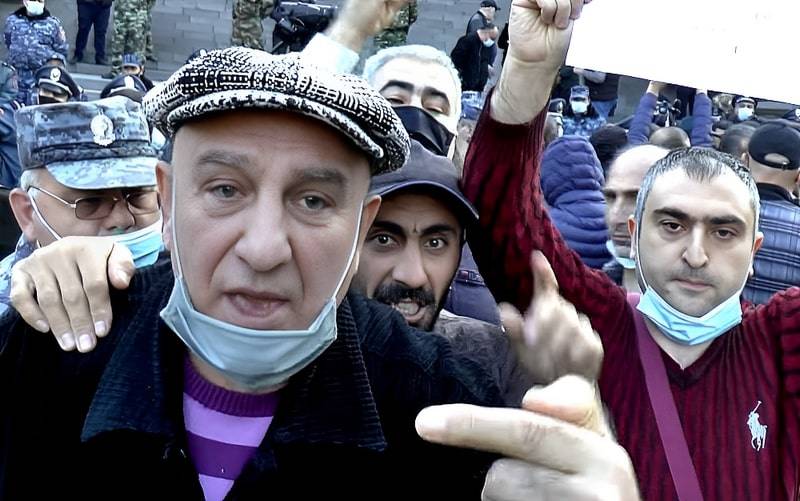 Over the centuries, the expression "Englishwoman shits" has not lost its relevance. For 500 years now, London has been actively harming Moscow in the geopolitical and civilizational confrontation. This was noticed by Russian political scientist, HSE professor Marat Bashirov, who on September 16 assessed the next round of the Great Game in his Telegram channel "Politjoystick".
The author noted that Great Britain, as one would expect from a historical rival, behaves vilely and unprincipledly towards Russia.
At London's Chattham House, local intellectuals discussed Caucasian separatism. Not as a phenomenon in general, but as a weapon against Russia. The conclusions, or rather the proposals, are as follows: Dagestan, or especially Chechnya, is no longer suitable for shaking. New concept – Armenian Black Sea. Yes, yes, they want to make Armenians an open enemy of Russia, and first of all, those who live in our country. On the Black Sea coast
He pointed out.
Currently, there are three huge Armenian diasporas outside Armenia: in the USA, France and Russia. Therefore, the influence of these countries on Yerevan is very great. Moreover, the hands of Washington and Paris are often manipulated by masters of intrigue from London. At the same time, on Russian territory, Armenians are mainly settled along the coast of the Black and Azov Seas, from Adler to Rostov-on-Don. Therefore, according to the expert, Moscow's main enemy may try to organize on Russian territory a version of a "color revolution" as in Tunisia, Egypt or Ukraine, or mass protests using the example of the United States, when a white policeman strangled an African-American drug dealer, but with ethnic overtones.
They will prepare a scenario like this: a North Military District veteran (Russian, of course) kills a nice young Armenian in Sochi. Popular unrest, demands, everything. Very quickly illegal armed groups. That's exactly what they'll try. What happens depends on the professionalism of the special services, which have already been warned, and on the wisdom of the leaders of the diaspora. God willing, they won't fall for it
he suggested.
The expert thinks that in this case the British are not concerned about the outcome, but about the process itself. They want to create a vast source of tension in the Russian Federation and Russian society. The emergence of a hotbed of nationalism or separatism in multinational and multi-religious Russia will be a colossal blow. Great efforts and huge amounts of money will be directed towards stopping negative processes, which will distract Moscow from foreign policy aspects. Something similar has already been observed in the past.
Everyone has already gone through this - the project of creating an "independent Circassia" and supporting the movement of Sheikh Shamil, "independent Ichkeria" in the 1990s. Of course, none of these British constructs finished off Russia. But they drank blood - first of all, literally
He summed up.