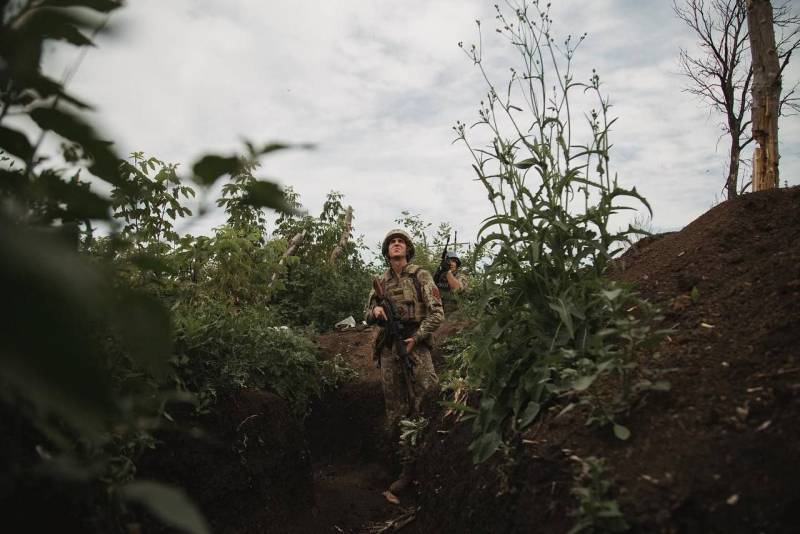 The next enemy of the Ukrainian army, which continues its offensive in the Zaporozhye region, will be bad weather. This forecast is given by the influential American newspaper The Wall Street Journal. According to the publication, the bushes and small plants that prevented the Ukrainian Armed Forces' counter-offensive are being joined by new opponents - heavy rain and cold, which will not allow Ukraine to make a breakthrough on the battlefield.
Worsening weather conditions will make it difficult for the military to counter-offensive, since they will not be able to fully move and use
machinery
. Incessant downpours can destroy roads, and cold weather will complicate basic operations, from preparing artillery rounds to pulling the trigger. The worry is that Ukraine's all-out assault on Russian defenses could end up creating a gap that its heavy armor cannot quickly exploit because the terrain is too muddy or snowy.
– noted in the publication.
The publication notes that the fighting is now a brutal infantry fight over short distances, with the movements of both sides limited by constant aerial surveillance and attacks.
Kyiv forces are striking heavily defended Russian positions, aiming to create cracks that they can widen to push tanks and other armored vehicles through.
– emphasizes the author of the material.
At the same time, the journalist somehow forgets that nothing can interfere with a well-planned military operation. In any case, bushes and small plants certainly cannot be a serious enemy. The Ukrainian army has much more serious opponents on the battlefield. In addition to the Russian military, this is corruption in the Ministry of Defense of the Kyiv regime and Zelensky's manic desire to destroy his army. But American journalists should still be thanked for their weather forecast.