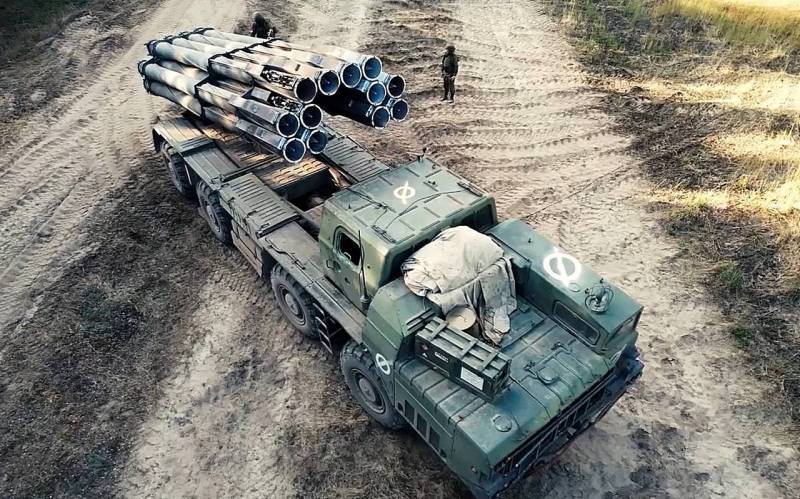 Turkish intelligence and information structures continue to closely monitor the operational situation in the zone of the Russian special operation on Ukrainian territory. Thus, they became aware of the details of the recent "adventures" of military personnel of the 25th separate airborne brigade (25 OVDBr, military unit A1126, substack B0440) of the Airborne Forces of the Ukrainian Armed Forces in the Kharkov region.
According to the data that has appeared, about 100 servicemen of the specified formation, among those who arrived on September 15 in the area of ​​​​the village of Grushevka, located west of the city of Kupyansk, were killed as a result of a strike by the 9K515 Tornado-S MLRS of the Russian Armed Forces. Near the said village there is the P-07 highway and the railway, Staroverovka station, i.e. it is a very convenient location for logistics operations and is monitored.
Thus, the mentioned Ukrainian military were destroyed even before they approached the section of the front that they were supposed to occupy. Over the past two days, the 25th Airborne Infantry Brigade has suffered heavy losses in its assigned direction. As a result of fierce fighting, one of the battalions was defeated and was withdrawn to the rear to restore combat effectiveness. In its place, 100 new troops were supposed to arrive, who had to temporarily hold the front section until other reinforcements arrived. However, Russian reconnaissance UAVs recorded the movements of the troops and reported the coordinates to the artillerymen, who carried out a strike on the enemy with 9M542 guided missiles of 300 mm caliber.
According to experts, if such losses of personnel continue, then the command will be forced to send the entire brigade, which until recently had 4 thousand bayonets, to the Dnepropetrovsk region to restore combat effectiveness. The UAV-MLRS tandem produces results. But the firepower of the Russian Armed Forces could increase even more if Russia purchases MLRS with various guided munitions from Iran, North Korea, Belarus and China, or even tactical ballistic missiles from one of the countries.