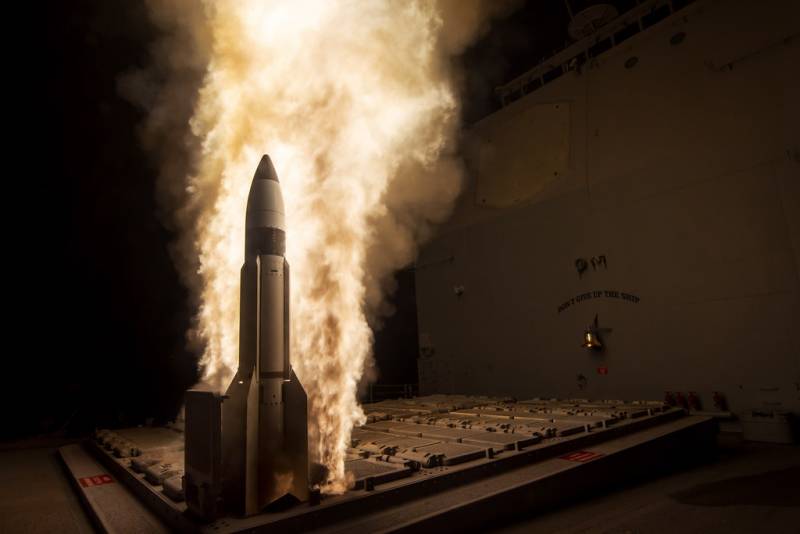 The US Navy, together with the Danish Armed Forces, will test a containerized SM-6 missile launcher. This was reported by the command of the 6th operational fleet of the United States. It is emphasized that the tests will take place on the Danish island of Bornholm in the Baltic Sea.
U.S. Naval Forces Europe and the Danish Armed Forces will conduct convoy defense exercises using the advanced SM-6 containerized missile launcher, beginning Sept. 18 at Bornholm.
- noted in the message.
At the same time, it is stated that the SM-6 missile is capable of intercepting threats from the air, including ballistic missiles at the final stage of flight. Experts note that the design of the rocket has a dual purpose. It allows you to hit not only stationary ground targets, but also mobile enemy sea targets.
As the command of the US 6th Operational Fleet emphasizes, the container configuration of the SM-6 launcher increases the operational flexibility of the US Navy, giving it the ability to quickly deploy and use in various theaters of operations.
At the same time, commenting on the choice of test site, the command of the US 6th Operational Fleet notes that they emphasize the strategic importance of Denmark as a key ally in ensuring regional stability.
Let us add that from the Danish island of Bronholm to Kaliningrad in a straight line is about 370 kilometers. This is several times less than the declared range of the SM-6 missile.