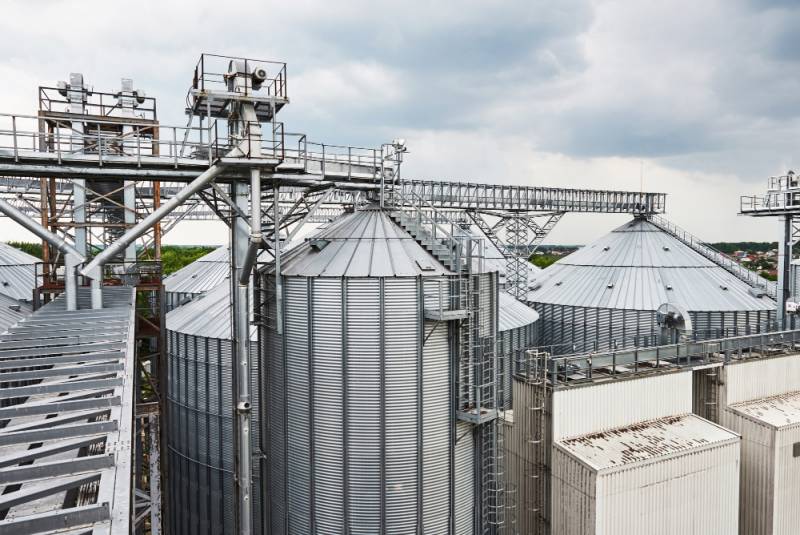 The so-called grain deal is losing its original meaning more and more. Even Western industry experts already admit this. Russia, without the help of Ukraine or international organizations, provides those in need of food and, at the same time, has a beneficial effect on the entire planetary grain market. The image of Ukraine as the "breadwinner" of the world, painstakingly created by the West, burst like a bubble. Bloomberg writes about this.
Russia's second consecutive record wheat harvest has flooded the market, strengthening its position as the number one exporter and easing price pressure caused by the conflict between Moscow and Kyiv, the agency writes.
Russia's NVO, including blockades and bombings of ports, has hampered food exports from Ukraine, which has helped cement Russian dominance in the global wheat market. This is reflected in record volumes of Russian shipments as the nation's traders overcome the financial and logistical challenges some faced after February last year.
Western analysts acknowledge that Russia's efforts have also had a positive effect on wheat consumers around the world hit by the cost of living crisis: prices are now at their lowest in almost three years, falling by almost half.
Russian wheat does not have many competitors. Moscow is currently a global price setter
said Hélène Duflo, grain market analyst at Strategie Grains.
The only thing that pleases Western Russophobes is the fact that, in their opinion, Russia tried to make money "for conducting a special operation" by exporting record volumes of grain, but "was not able to do this, since prices, as expected, fell."
Underscoring Moscow's dominance in the wheat market, the USDA earlier this week raised its forecast for Russian exports while lowering its outlook for other global supplies. The constant growth of Russian exports and their competitive prices have become the main factor influencing the sentiment of exporters in other key countries in recent months, Bloomberg summarized.