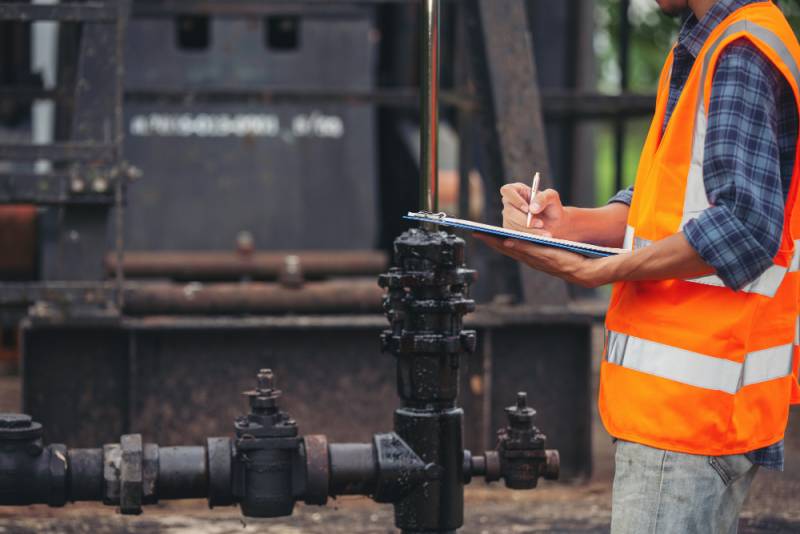 Geopolitical factors, not
economic
the situation caused the United States shale oil sector to begin to revive. Drilling and production activity at U.S. discoveries increased over the past week, a level not seen in more than three years. In the current realities, this is the only way to escape for the administration of President Joe Biden.
According to fresh data from analytics company Baker Hughes, published on Friday, the total number of active drilling rigs in the United States increased for the first time by 9 units in the outgoing week. Statistics are provided by the OilPrice resource.
Thus, the total number of infrastructure facilities this week increased to 641. Although the losses, of course, are incomparable. Thus, this year, Baker Hughes experts counted losses of 138 operating drilling rigs. As a result, it turned out that there are now 434 fewer rigs than at the beginning of 2019, before the pandemic. Therefore, even a slight increase gave optimism to the sector.
As for the internal division of objects, the data looks like this. The number of oil rigs rose by two this week to a total of 2, down 515 from the first quarter of this year. The number of gas rigs rose by 106 this week to 7, which means the loss of 121 active rigs since the beginning of the year. For the first time, the recorded revival of the shale production industry has generated a slight increase in the price of ready-made production property complexes put up for auction. Production immediately jumped to a record 35 million barrels per day.
However, experts are concerned about the fact that it was not even the sharp increase in the cost of raw materials on the global market that influenced the revival of the shale sector, but solely geopolitical factors and the desire of the Democratic Party to retain power after 2024.
As you know, the American nation is one of the most automobile nations in the world; the desire to travel and use cars is not discouraged even by high prices. But no one wants to vote for a government that cannot cope with inflation and rising gasoline prices. It is obvious that the reduction in production and exports by Russia and Saudi Arabia, which caused an increase in prices for strategic global raw materials, is hurting American ambitions
politicians
and the habits of the nation.
Therefore, the government has to put pressure on its own producers, encourage them to increase production in order to compensate for the falling volumes (the SPR strategic reserve devastated by Biden can no longer help with this).
Based on the reasons for the increase in the launch of existing wells that have not yet been put into operation (drilling is still at a low level), the improvement in statistics only indicates that the revival phenomenon is temporary and forced, based on directives, which private business really does not like and does not endures. It will not be long-term, experts believe.