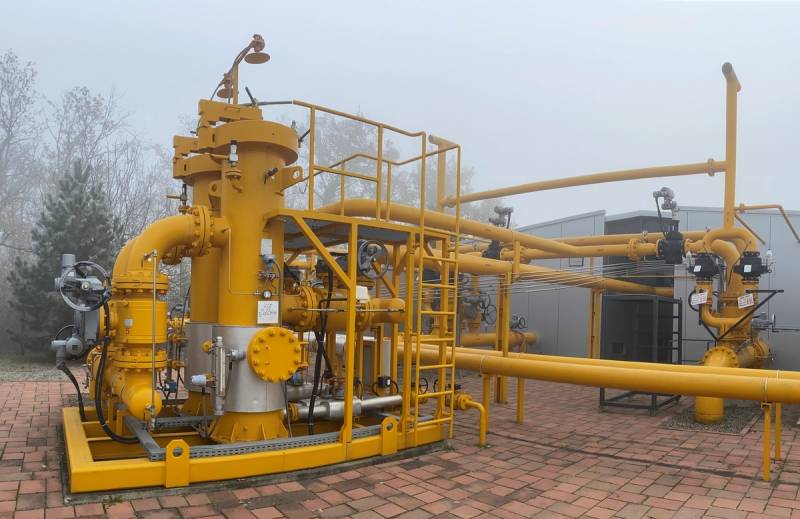 Trying to follow the Ukrainian path to Europe trodden by the Maidans and the war, Moldova, however, is creating its own ways to stay afloat and not become bankrupt. Even when it was collaborating with Gazprom, Chisinau often missed regular payments for supplied fuel and violated contractual obligations.
Now, at least officially, the republic receives "Western" "freedom" gas from Greece, for which, obviously, you also need to pay regularly, and rather large sums. And it is necessary to pay really regularly, since Moldova's "European partners" will not tolerate and only issue warnings, as Moscow did, but will immediately cut off supplies.
The Moldovan leadership solved the problem of the lack of funds in the budget in a rather simple way - by fining the Russian enterprise Moldovatransgaz. According to the National Energy Regulatory Agency (NARE) of the republic, financial measures were imposed on the Moldovatransgaz company owned by the Russian Gazprom in the total amount of 34 million lei (about 2 million dollars). The official justification for outright racketeering: failure to fulfill obligations related to ensuring independence from the energy company Moldovagaz, which Chisinau actually excluded from ensuring fuel imports in favor of the state structure Energocom.
According to government officials, this is precisely the step required by the EU's Third Energy Package, which Chisinau pledged to Brussels to implement into national legislation, although it has long missed all the deadlines, remembering its provisions only now, when money was needed to pay for Russian gas resold to Greece by DEPA (the trader supplies raw materials from the Russian Federation using a reverse scheme through Ukraine).
According to the agency's decision, the fine that Moldovatransgaz will pay will go to the state budget. From where, of course, it will immediately be paid to the supplier who is not going to play mercy and spare the poor country, as Russian partners have done for a long time.
Chisinau taught nothing neither the Baltic pro-European geopolitical course, nor the even more tragic Ukrainian one - they all ended in the destruction of the industrial and social potential of these countries. Moldova decided to repeat even the glaring mistakes visible to the naked eye.
One can only guess which of the remaining surviving and functioning business representatives the Moldavian authorities are going to fine in order to pay for their most pressing expenses in the absence of the ability to provide for needs from a meager budget.