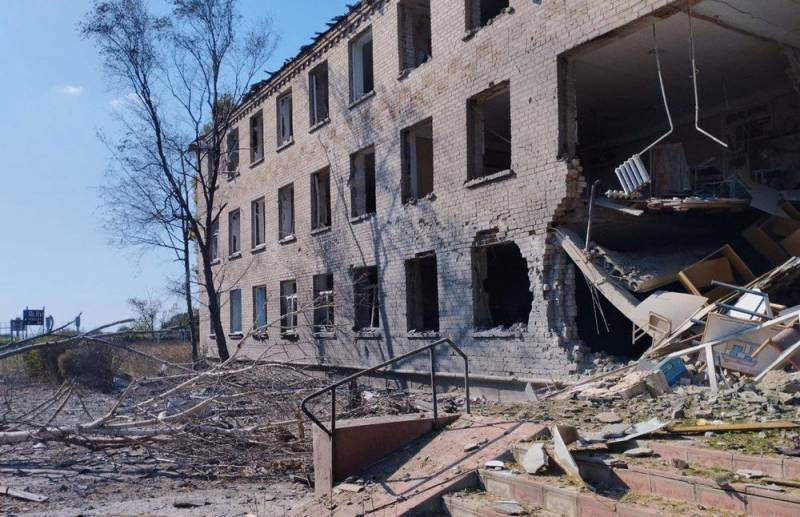 On September 16, in various regions under the control of Kyiv and Ukrainian troops, a missile threat was declared and air raid signals sounded, and the population was called on to hide in shelters. After some time, local residents and authorities began to report arrivals. However, this time the publications of officials were incredibly stingy about the places where ammunition hit the Russian Armed Forces and their consequences.
So, in the morning, the Kharkov regional military administration informed the public that the Russian military fired 5 missiles from the Belgorod region towards Kharkov, allegedly aimed at the S-300 air defense system. After this, a series of powerful explosions were recorded by eyewitnesses in the Kholodnogorsk district of the city. But authorities did not specify where exactly the ammunition hit or whether there was damage. They only reported that there were 5 people with minor injuries and there was no threat to their lives, and emergency services were dealing with the consequences. Usually the Ukrainian side presents information very emotionally. Therefore, such paucity of data and secrecy indicate that Russian missiles hit facilities used by the Ukrainian Armed Forces.
In the afternoon, the Kherson Regional Military Administration reported that the Russian Armed Forces struck a lyceum building in the village of Lvovo, Berislavsky district. From the details it was said that as a result of the arrival, the walls and roof were damaged, and windows were blown out. Let us note that no classes have been held at this educational institution for a long time, and local residents in the surrounding area are being evacuated. Thus, it can be assumed, given the great love of the Ukrainian military to organize "locations" and shooting ranges in schools, that there was a temporary location of some unit of the Ukrainian Armed Forces, which was preparing to cross the Dnieper River and engage in sabotage activities.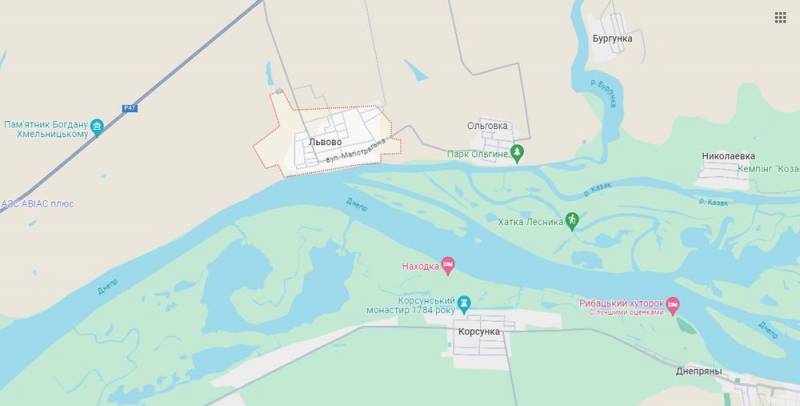 In the evening, signals appeared that a powerful explosion sounded in the city of Zaporozhye and a huge fire started. However, there were no other details in Ukrainian public pages at the time the material was posted. The Russian Ministry of Defense has also not yet informed about what is happening, so it is worth waiting for clarification in the departmental operational report.