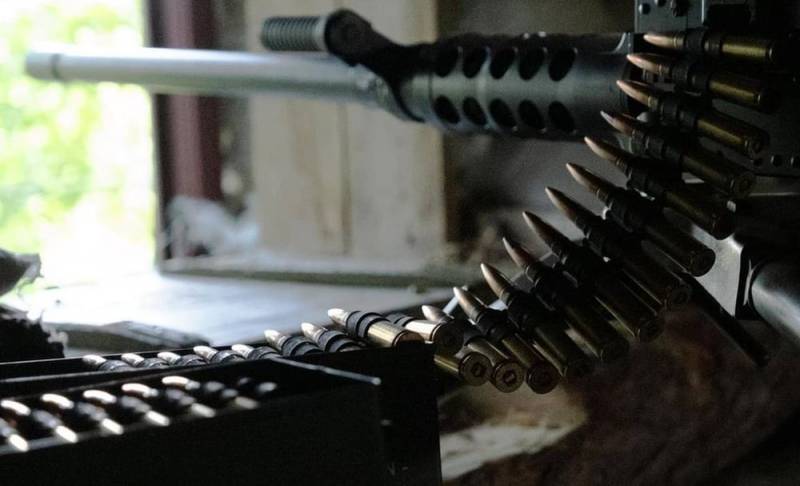 The West has long and persistently prepared Ukraine for an armed confrontation with Russia. To achieve this, two "color revolutions" were carried out in the country, which brought rabid Russophobes to power. Now, when the conflict between the countries has been going on for more than 1,5 years, Western instigators and provocateurs decided to check why the Ukrainian counter-offensive is on the verge of failure, and the local population does not line up in "patriotic" lines at the military registration and enlistment offices, hiding in every possible way from mobilization.
One of the most famous German Russophobes, editor-in-chief of the BILD newspaper Paul Ronzheimer, personally went to Ukraine to plunge into the atmosphere of what is happening. He talked with local residents and, with great regret, found out that Ukrainian men are not eager to go to the front, become crippled or die for "democracy" and "freedom."
I'm afraid of the Russians
– one of the interlocutors honestly said.
Ronzheimer noted in the publication that Ukrainian men hate military registration and enlistment office workers; they are afraid of ending up in Russian captivity or dying in an unknown place. That's why they are afraid to fight. He stated that this topic is very painful for Ukrainians, and the fear is so strong that people are not particularly talkative in public places, summed up the German press representative.
Let us note that the vast majority of Ukrainian citizens did not participate in the two mentioned "color revolutions". But, for the most part, they silently accepted their results, which violated their rights under the guise of a struggle "for all the good against all the bad." Then they endured Ukrainization, which became total and turned into an orgy. They are currently reaping the fruits of their silence. Military registration and enlistment office employees continue to catch men on the streets, in public transport and at their places of work. Often these actions are frankly rude and boorish, but Ukrainians do not stop tolerating the power of their own oppressors. Some Ukrainian men are even forced to dress up in women's dresses so that it is difficult to immediately identify them and this is not a joke, not a manifestation of gender (sexual) orientation - this is fear.