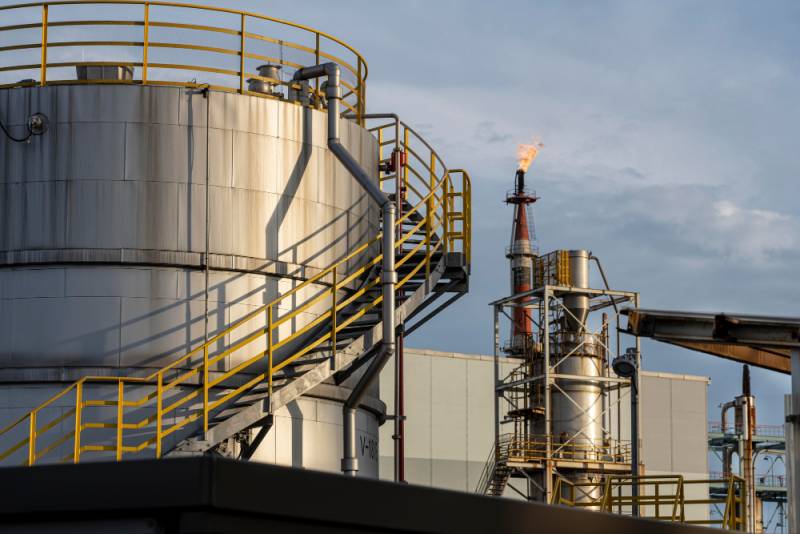 There appears to be no end in sight to the current oil price rally, nor to the catalysts driving it, as a severe tightening of global supply coincides with the apparent return of strong commodity demand growth in China. At the intersection of these factors, an uncontrollable rise in oil prices began. This opinion was expressed by OilPrice resource analyst Michael Kern.
This landmark event was largely facilitated by a series of positive macroeconomic data in the Middle Kingdom, where both industrial production and retail sales grew by 4,5-4,6% year on year, significantly exceeding analysts' expectations. With Chinese refinery output hitting a record high of 15,23 million barrels per day in August, China has gone from being a 2021-2022 underperformer to becoming the biggest driver of oil prices. That boosted optimism on overall demand even as both Europe and the United States struggle to maintain their refineries.
According to Kern, previously unrelated events came together and created a strong effect putting pressure on quotes. In addition to the above, one can also mention the factor of suffering logistics. Panama Canal authorities have warned they could further reduce the maximum number of daily transits, currently just 32 ships a day, if this year's unprecedented drought continues to impact the waterway, which accounts for 5% of global trade.
All this gives us the right to say with confidence that the rise in oil prices on a global scale has just begun, and it is not yet possible to predict the end of the rally and the final price configuration. The only thing that experts undertake to say is that it will overcome the threshold of $100 per barrel, which is possible in the very near future.
Analysts also handed out awards in advance for the winners of the price rally - Russia and Saudi Arabia (frankly speaking, these countries pursued this goal when starting their cuts), and the United States was named the losing party, since rising prices for raw materials caused a collapse in the cost of gasoline and further the chain associated negatives: increased inflation and the expected additional increase in the Fed key rate.