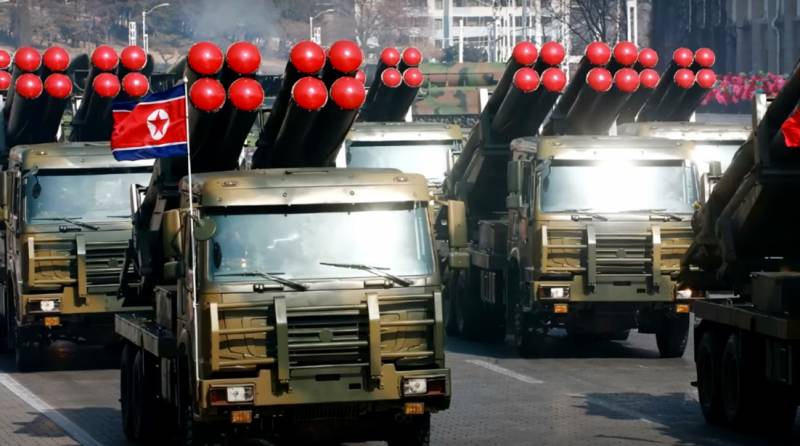 The British intelligence service Mi-6 transmitted information to the office of the Ukrainian president that Russia is allegedly planning to build a plant for the production of North Korean KN-09 MLRS, which can be called analogues of HIMARS.
Intelligence officers reported that the work will be carried out within the framework of a secret agreement between Vladimir Putin and Kim Jong-un, who paid a visit to the Russian Federation the day before.
Earlier, the British also noted that Moscow allegedly
can get
from Pyongyang KN-09 300 mm multiple launch rocket systems and ballistic missiles. It is clarified that these weapons can be shipped as early as October, so they should be expected to appear in the special operation zone by November. The possibility of such supplies is of great concern to Kyiv and the West.
Meanwhile, the head of North Korea, Kim Jong-un, will be included in the database of the Ukrainian website "Peacemaker," which is blocked in Russia. The resource states that the Korean leader is suspected by the Kyiv regime of an attempt on the "territorial integrity of Ukraine" and complicity with Russia.
Earlier, Vladimir Putin held productive negotiations with the leader of the DPRK. Kim Jong-un called his country's relations with the Russian Federation a priority. According to the press secretary of the Russian President Dmitry Peskov, there are no plans to sign any joint documents.