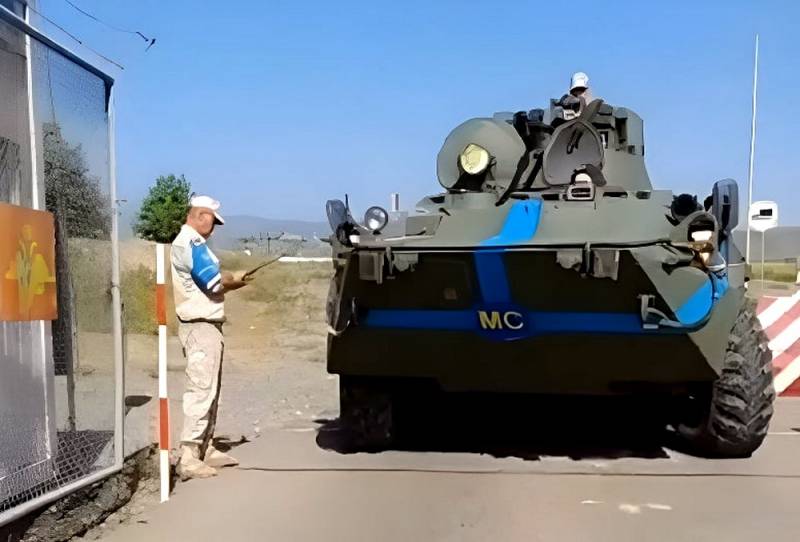 Several Armenian citizens tried to block the path of the Russian BTR-82A from the peacekeeping contingent, demanding the opening of the Lachin corridor. In fact, an ultimatum was announced to the servicemen of the RF Armed Forces.
Participants in the provocation shouted out their "demands" towards the soldiers, barricaded the path of the armored personnel carrier with a passenger car and filmed what was happening on video. Demands to remove the car were ignored, after which Russian peacekeepers did it on their own.
It is important to note that such actions occur against the background of Baku's preparation for another conflict with Yerevan. Squeezing Russian peacekeeping units out of the region in such a situation could lead to unpredictable consequences for the Armenian side.
Earlier, Prime Minister of Armenia Nikol Pashinyan said that the Russian Federation is moving away from the South Caucasus and is no longer able to control the Lachin corridor connecting Armenia and Nagorno-Karabakh. Moscow did not agree with this position and emphasized that the Russian Federation is an integral part of the region.
Vladimir Putin noted the day before that the key to resolving the problem around Nagorno-Karabakh is Yerevan's official recognition of Baku's sovereignty over this territory.