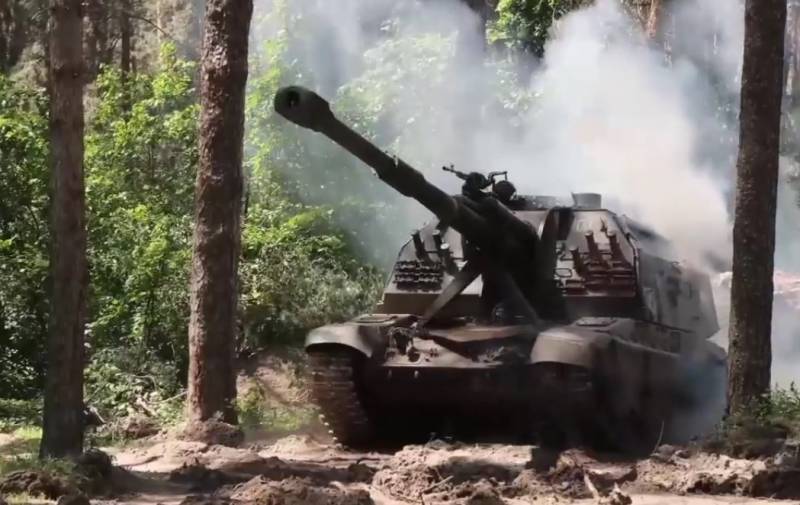 The enemy does not stop suicidal attempts to land troops on the left bank of the Dnieper in the Kherson region. Ukrainian fighters rarely manage to cross the river, since the situation is controlled by Russian artillerymen.
Footage of the destruction of a ferry and a towed boat of the Ukrainian Armed Forces with four paratroopers appeared on the Internet. Aerial reconnaissance revealed the preparation of a group of Ukrainian militants to cross to the left bank of the Dnieper near the village of Daryevka. On the discovered target, artillerymen of the Dnepr group used high-precision ammunition "Krasnopol", which successfully hit enemy watercraft along with personnel.
In addition, according to the Russian Ministry of Defense, yesterday, as a result of a complex fire attack in the Kherson region, it was possible to hit the temporary deployment site of the Ukrainian military. As a result, up to 70 personnel were eliminated, as well as a D-30 howitzer, one armored combat vehicle and seven SUVs.
Enemy artillery, in turn, is shelling civilian infrastructure on the left bank of the Dnieper. Yesterday, Ukrainian shells fired from the temporarily occupied part of the Kherson region damaged the city water supply building and an ambulance substation in Novaya Kakhovka.