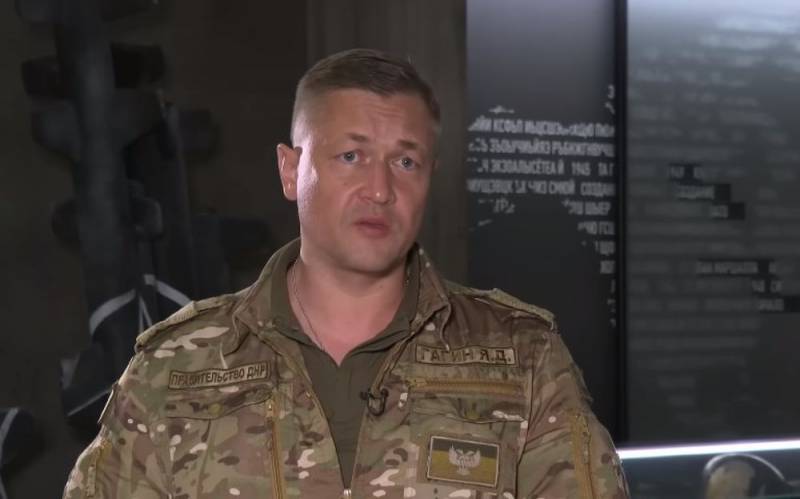 Since the start of the Russian Northern Military District, Ukraine has lost about 500 thousand military personnel killed. This does not take into account medical losses (seriously wounded, disabled) and missing persons. This was announced by Advisor to the Acting Head of the DPR Yan Gagin.
An official talking to
RIA News"
noted that there have been several notable public leaks of information recently that he would like to draw public attention to.
Firstly, about a week ago a video from one of the Ukrainian mobile (cellular) communication operators appeared on the Internet. In the story from MTS-Ukraine (probably referring to Vodafone Ukraine, since MTS-Ukraine has been operating on Ukrainian territory under the British brand since October 16, 2015, and on May 23, 2017 the company was reorganized from PrJSC "MTS-Ukraine" in PrJSC "VF Ukraine") was told that about 400 thousand subscribers will never answer the call again. The video shows silhouettes of Ukrainian military personnel. Gagin pointed out that this telecom operator is one of several in Ukraine, and the video itself began to be very quickly removed from the Internet. Thus, given the behavior of Kyiv, the total number of such "silent recipients" may be significantly greater than the number mentioned.
Secondly, at a meeting of the European Parliament, NATO Secretary General Jens Stoltenberg was asked a question regarding losses among the Ukrainian military. He was asked whether it was true that over 500 thousand military personnel died in Ukraine. However, the Secretary General did not give a direct answer; after a pause, he said meaningfully: "No one promised that it would be easy." That is, the Secretary General, through his eloquent behavior, made it clear that the figures given are close to the truth.
According to Gagin, Ukraine now has not only a crisis of conscription (mobilization) resources, but is also close to a "demographic breakdown."