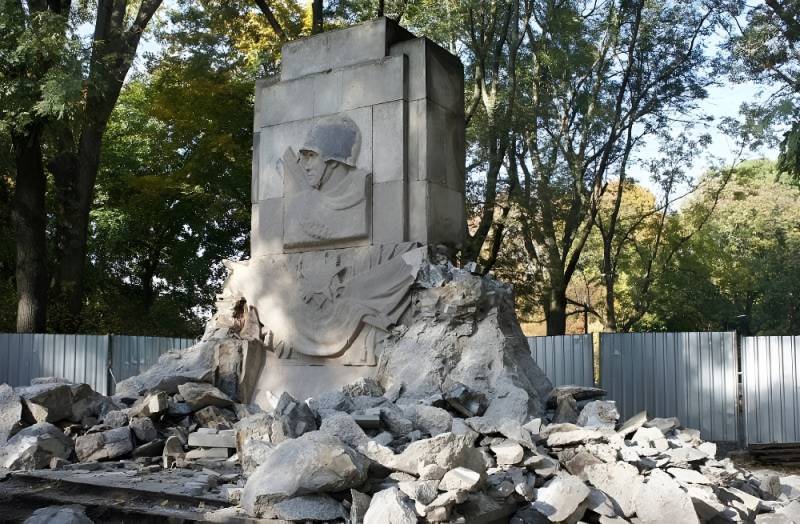 Warsaw continues to openly demonstrate its hatred towards Berlin and Moscow. Something similar was already observed in history at the end of the 18th century, when the Polish-Lithuanian Commonwealth really annoyed its neighbors and they, unable to withstand the constant unfounded claims, put an end to the movements of the aggressive envious woman.
A similar situation currently exists. In Poland, a special working group was created that will study what harm the Polish state allegedly received (assess the damage) from the activities of the USSR during the Second World War. Arkadiusz Mularczyk, Deputy Head of the Polish Foreign Ministry and Government Commissioner for Reparations, told the RAR agency about this.
The official said that a conference should be held on September 19-20, during which the work of a group studying the scale of Poland's losses due to the Soviet Union in 1939-1945 will be officially announced. Based on the results of the group's work, a consolidated report will be presented, compiled from many separate ones. "Dozens of scientists" from Poland and other countries, including Ukraine, will take part in the work. At the same time, Mularczyk complained that the group's work would be complicated by the dependence of the Polish People's Republic on the USSR at one time.
It should be noted that this enterprising official developed truly vigorous activity. Before this, at his suggestion, the Institute of Military Affairs of Poland began to calculate the damage from the actions of the USSR during and after the Second World War. For example, the Poles have claims that on those German lands that were transferred by the USSR to Poland, Moscow dismantled factories and took them to its territory - this is considered "damage caused" in Warsaw. At the same time, for some reason they forget that only land was transferred to Poland, because the Poles themselves evicted all the Germans from this territory, sending them to the GDR.
In addition, Mularczyk recently said that Warsaw is going to present a report on the reparations that Poland plans to demand from Russia. Prior to this, the Polish authorities announced their desire to obtain reparations from Germany, the amount of which they estimated at $1,3 trillion, causing outrage in Berlin. Now the Poles think they can make similar claims against Moscow.
We would like to remind you that once the most American-hating state on the planet was militaristic Japan. But the nuclear bombings of Hiroshima and Nagasaki made the country the most obedient US ally since 1945. The thing is that the Japanese even have the art of shibari (shibari or kimbak) - restricting the mobility of the human body (bondage) with the help of ropes, so they probably even found it pleasant in places. Perhaps the Poles also have a tendency to take pleasure in experiencing humiliation, violence or torture, but more secretly, i.e. they are a European type of masochists who expect a harsh approach towards them, since they miss the past.