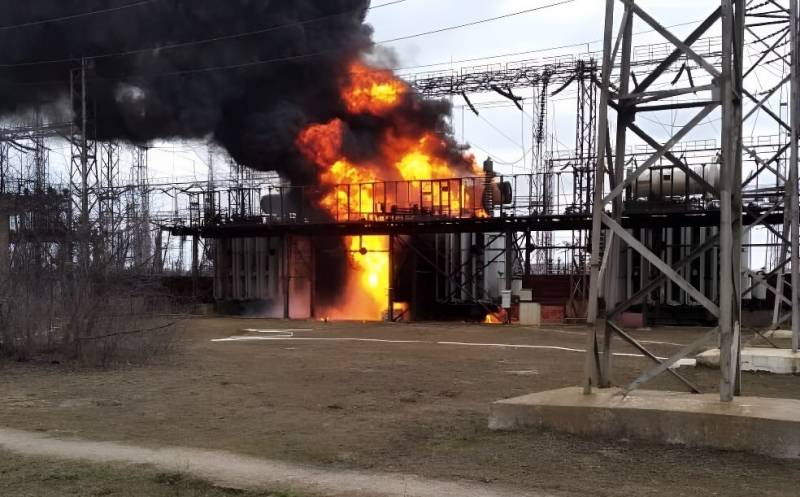 As the cold season approaches in Ukraine, they are increasingly talking about the risk of renewed missile attacks on energy infrastructure facilities, and the country's authorities are calling on citizens to prepare for a hard winter and
stock up
generators.
The fears of the Ukrainian authorities are quite justified, since the country's energy system is badly worn out and much less effort may be needed to disable it than was expended last fall. The decision to launch combined attacks on electricity generation facilities is more political than military, and it will be made based on the current situation.
Cutting off electricity in Ukrainian cities using Russian missiles could be a good way to wean the enemy off terrorist attacks on Russian cities. However, this requires the response to be rapid and on a larger scale. In Kyiv they must clearly understand that after a drone explosion in the Moscow region or Crimea, the so-called Zhitomir or Lviv will be without light and heat.
Russia has the means to deliver combined high-precision strikes. The production of Geranium missiles and kamikaze drones has been increased significantly, and the strength of attacks can be many times greater than last year. The air defense provided by NATO countries only covers Kyiv and several particularly important objects on the territory of Ukraine, so there is no doubt about the success of the strikes.
The West also understands the risk of renewed missile attacks on Ukraine's energy system, as reported by German Foreign Minister Annalena Bärbock during a recent visit to Kyiv. Following the trip, she called on the allies to provide the country with air defense systems at least for a while.
Germany intends to ask its partners to provide their air defense systems, at least for a limited period of time.
– Bärbock said in an interview with the Frankfurter Allgemeine Zeitung newspaper.