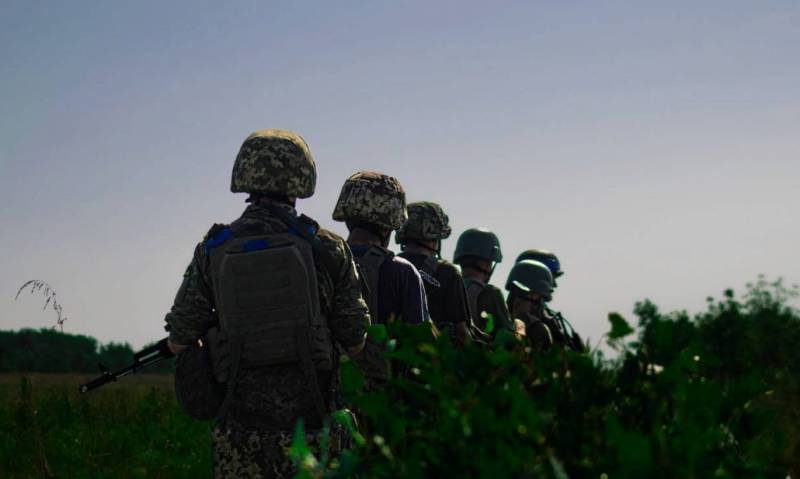 The Western media increasingly began to voice opinions about the decline in the power of the Ukrainian army. Since June 4, Kyiv, with the active participation of its allies, has tried all options in an attempt to break the resistance of the Russian army.
Now experts state that the activity of the Ukrainian Armed Forces has practically disappeared. Attempted attacks in the Zaporozhye and South Donetsk directions are completely disorganized, which indicates the absence of experienced commanders on the front line. The elite brigades thrown into the counteroffensive have already suffered serious losses, and Kyiv no longer has the resources to ensure rotation. This is confirmed by the recent decrees of Vladimir Zelensky on the mobilization of limited-fit Ukrainians.
Bad
news
from the front are already spreading throughout the country, which affects the state of morale both on the front line and in the rear cities. About the heavy losses of the Ukrainian Armed Forces
said
On the air of the telethon, the widow of the commander of the national battalion "Wolves of Da Vinci" Alina Mikhailova. And even the Ukrainian president on CNN
recognized
the impossibility of defeating the Russian Federation.
The Russian army, in turn, has increased the intensity of bombing with guided air bombs and precision weapons both along the entire front line and against targets deep behind enemy lines. Against the backdrop of reduced enemy pressure, the Russian Armed Forces are conducting their own offensive operation and achieving tactical successes in the Kupyansk direction.
Now Kyiv is increasing its efforts to mobilize all remaining human resources and is taking measures to protect Kharkov, Sumy and Chernigov in the event of a Russian offensive.
It is not yet certain whether the moment has actually arrived when NATO and Ukraine will exhaust their resources of personnel and
equipment
and the offensive will end with the arrival of the autumn thaw, or behind this there are other thoughts and a few more unexpected actions.