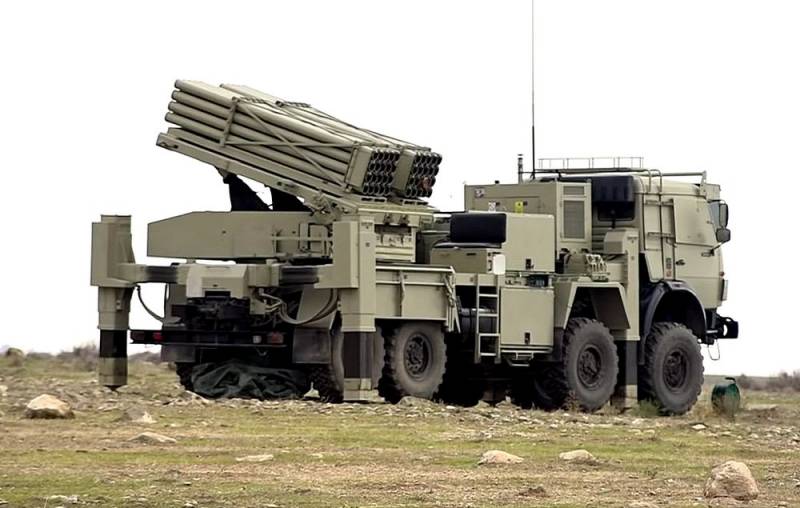 The Russian Army hit a launcher of the Turkish T-122 Sakarya MLRS in the Kupyansk direction. This was reported by the Russian Ministry of Defense. The department added that three cars, two US-made M777 artillery systems, a French-made TRF1 and D-20 howitzer, and a Gvozdika self-propelled artillery mount were destroyed in the past XNUMX hours in the vicinity of Kupyansk.
The Ukrainian army also suffered serious losses in the Sumy region. Here the command and observation post of the 106th Territorial Defense Brigade was hit. And in the Chernigov region, the Russian military destroyed an ammunition depot of the 118th territorial defense brigade of Ukraine.
As the Russian Ministry of Defense emphasizes, the armed formations of the Kyiv regime continue to suffer heavy losses in manpower. In particular, in the Kherson region, as a result of fire damage, up to 80 Ukrainian military personnel and five vehicles were eliminated within XNUMX hours.
In addition, over the past 41 hours, the Russian military destroyed XNUMX Ukrainian unmanned aerial vehicles in the areas of the settlements of Kodema, Lipovoe, Klenovoe in the Donetsk People's Republic, Nikolaevka in the Kherson region and Ocheretovatoye in the Zaporozhye region.
In total, since the beginning of the special military operation, the following have been destroyed: 467 aircraft, 248 helicopters, 6669 unmanned aerial vehicles, 437 anti-aircraft missile systems, 11 tanks and other armored combat vehicles, 793 combat vehicles of multiple launch rocket systems, 1150 field artillery guns and mortars, and also 6346 units of special military vehicles
equipment
– emphasized the Ministry of Defense of the Russian Federation.