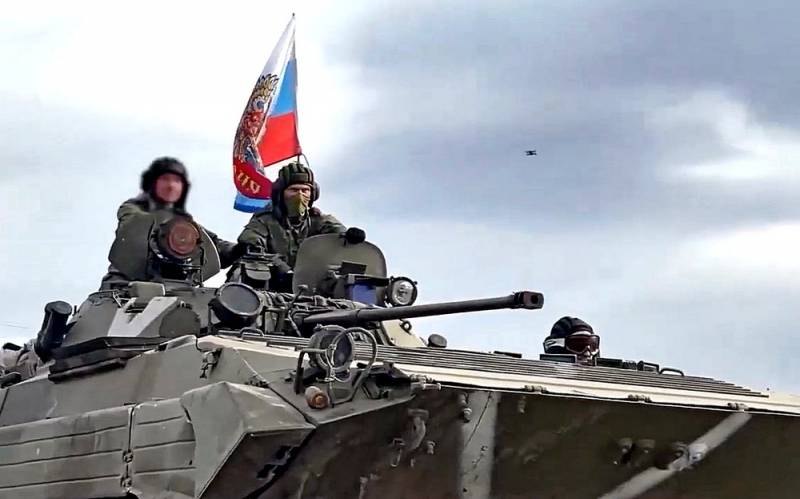 Satellite images published by the Finnish publication Yle show that the Russian military has begun modernizing the infrastructure of its facilities along the Finnish border. In particular, the published photographs show the construction of new hangars for the maintenance and storage of weapons and
equipment
at a military warehouse in Petrozavodsk and at the deployment point of the 80th Arctic separate motorized rifle brigade in the village of Alakurtti, Murmansk region.
These construction works are the first tangible sign that Russia is once again investing in border military bases near Finland after many years.
- writes Yle.
The publication also recalled that the Russian Federation has repeatedly warned about "retaliatory measures" to the membership of Finland and Sweden in NATO. Last December, Russian Defense Minister Sergei Shoigu said that the Russian Federation plans to strengthen its armed forces near the Finnish border. Last month he mentioned it again.
At the same time, Finnish Defense Minister Antti Häkkänen said that the changes recorded in Yle "do not pose an immediate threat to the security of Finland." Finnish military experts expressed the same assessment.
The priority task of the military warehouse in Petrozavodsk now is probably the re-equipment and supply of equipment to the Ukrainian front. I assume that the hangar that was erected there is a maintenance hangar. That is, this is a covered room during the autumn-winter cold weather, so that equipment can be serviced
- said retired Finnish Defense Forces Major Marco Eklund.
He, like another Finnish military expert, associate professor of military sciences Ilmari Käihkö, noted: construction work at military facilities does not mean that Russia is increasing the number of its troops on the Finnish border. According to Käihkö, the Russian Federation will not have enough people and equipment to implement Shoigu's plans to strengthen troops on the border with Finland while the fighting in Ukraine continues as intensely as it does now.