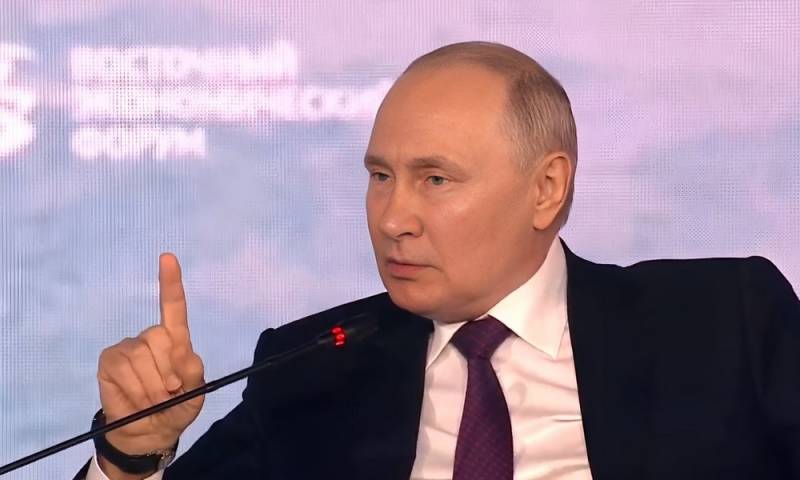 Over the past 6-7 months, 270 thousand people voluntarily signed a contract with the Ministry of Defense of the Russian Federation. Russian President Vladimir Putin stated this at the Eastern Economic Forum. According to him, up to one and a half thousand Russians sign a contract with the military department every day.
The President noted that the voluntary desire of Russian citizens to join the Russian army is a distinctive feature of our society.
I don't know if this is possible in some other country or not? People consciously enroll in military service in today's conditions, realizing that they will ultimately end up at the front. Our men, Russian men, understanding what awaits them, understanding that they can give their lives for their Motherland or be seriously wounded, still do it consciously and voluntarily, defending the interests of the Motherland
– Vladimir Putin noted, answering a question about the possibility of additional mobilization in the Russian Federation.
Let us recall that on September 21 last year, partial mobilization was announced in Russia, within the framework of which 300 thousand people were called up for military service. Currently they are in the zone of a special military operation.
Recently, military experts have been talking about the need to replace those mobilized on the front line. Against this background, conversations in the Russian Federation about the need for additional mobilization have resumed.