One of the leaders of the ISIS terrorist organization banned in the Russian Federation (ISIS, Islamic State), Osama al-Aweid, was captured in Syria. This happened last week, but it became known only now. According to Reuters, the event was announced by the Syrian Democratic Forces (SDF), consisting of ethnic Kurds.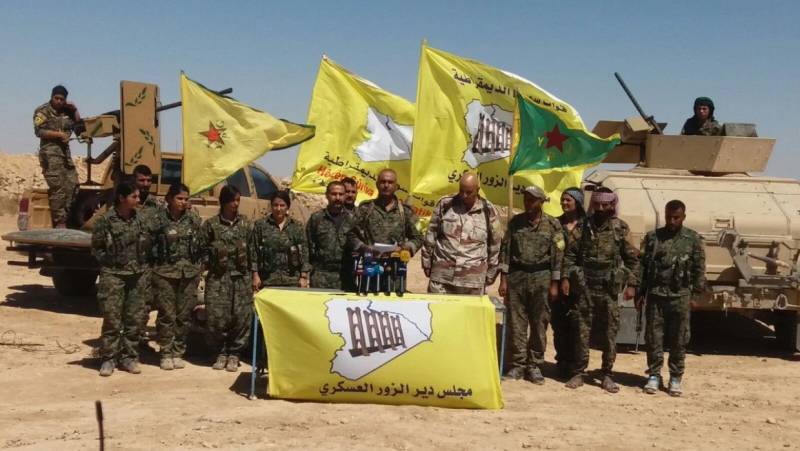 It is specified that Osama al-Aweid is an assistant to the leader of the "Islamic State" Abu Bakr al-Baghdadi. On his account - more than forty terrorist acts committed against the Syrian people. He was also responsible for security in ISIS in the Syrian provinces of Raqqa and Deir ez-Zor.
This prominent terrorist fell into the hands of the Kurds in an area east of the Euphrates River. On November 22, intelligence from the Syrian Democratic Forces tracked him down in the village of At-Taan (Deir ez-Zor province). After that, an ambush was organized for his capture.
As for the leader of the "Islamic State" Abu Bakr al-Baghdadi himself, there is no reliable information about his fate. Earlier, it was repeatedly reported on his liquidation, as well as on serious injuries, as a result of which he lost the ability to lead a terrorist organization. However, in August of this year, an audio recording with his speech appeared on the network. True, its authenticity is in doubt.
However, it is too early to rejoice over the capture of one of the prominent ISISLOIDs: "Syrian Democratic Forces" are cooperating with the United States and dependent on them. Washington has repeatedly saved the Islamist militants from a well-deserved punishment, hoping that they will continue to fight against the legitimate Syrian government.