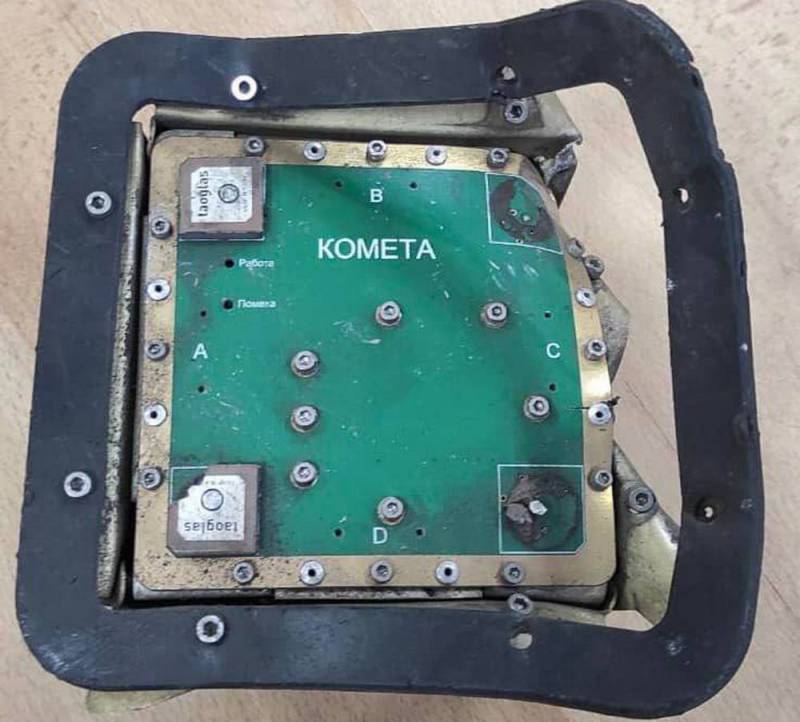 Photos of the wreckage of the Geran-2 loitering munition, with which the Russian army attacked military targets in Kyiv, have been published on the Internet. Experts paid attention to one serious detail. For the first time since the beginning of the SVO, a serious change was discovered in the Geranium design.
Now, instead of an Iranian-made satellite CRPA antenna, unmanned aerial vehicles of this type have begun to use a Russian-made Kometa-M CRPA antenna in a special box.
In the published photographs, experts saw two
news
. The first is that Iranian components for the Geranium are apparently running out. News No. 2 is that instead of them, devices manufactured in the Russian Federation are now used. On the tail of such UAVs is the letter K and a number.
Experts believe that Moscow is thus trying to avoid dependence on components from third countries. This approach cannot but rejoice. Experts have been talking about the need to establish the production of components for UAVs for more than a day.
According to experts, the use of domestic antennas in the Geran-2 UAV is a very alarming bell for the Ukrainian army. The fact is that Kometa-M is more resistant to Ukrainian electronic warfare systems than Iranian antennas.
Russian Geraniums were already a serious problem for Kyiv. With their help, the Russian Federation attacked military targets throughout the country. Recently, these kamikaze drones have been actively used to destroy the port infrastructure of Ukraine in the Odessa region.