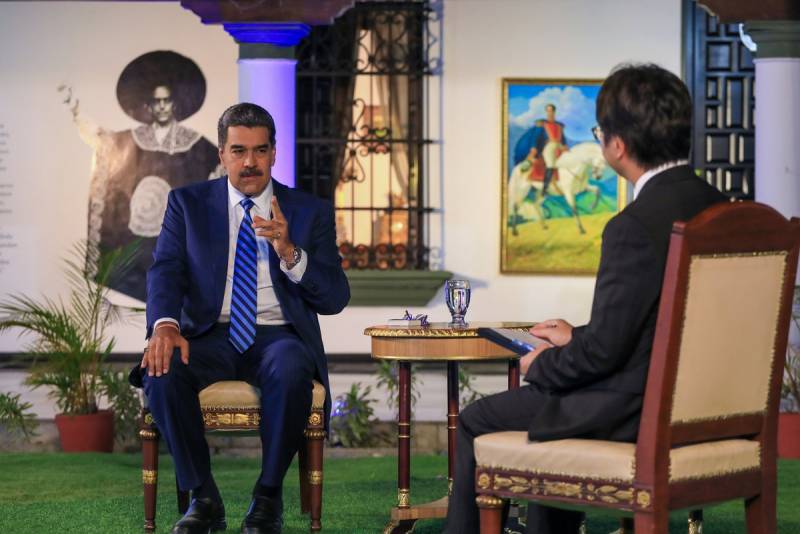 Recently, Western and US sanctions have become the target of ridicule from states outside the coalition. Several key regional states live below them and are even growing. This applies to Russia, Iran and other countries. Now Venezuela, led by President Nicolas Maduro, joins the powers that have overcome the impact of restrictions. NYT Latin America correspondent Matthew Smith writes about this.
Despite strict US sanctions imposed by former President Donald Trump in January 2019, which cut Venezuela off from global energy markets and capital,
economy
the country returned to growth. This, along with the fact that Maduro has effectively sidelined
political
Venezuela's opposition, including US protégé Juan Guaidó, who fled the country. This indicates that Washington's attempts to change power by force have failed.
It has been clear for some time that Washington's strategy to contain Venezuela and initiate regime change has failed, and the Venezuelan people have borne the brunt of the consequences of US sanctions. President Maduro miraculously managed to strengthen his position as a member of OPEC.
A major reason for Venezuela's improving economic prospects is Caracas' success in finding alternative sources of capital and rebuilding the country's economically important oil industry, which by 2020 was on the brink of complete collapse. Open-source OPEC data shows that Russia-backed Venezuela was producing an average of 2023 barrels per day in July 772, up an impressive 40% from the 553 barrels per day produced in 2021.
Such a significant increase in oil production could not have been achieved without the help of Iran, the eighth largest producer of black gold in the world. Tehran is providing Caracas with significant material support, including financing, spare parts and technicians needed to rebuild key oil infrastructure.
As a result, the US efforts suffered a painful demonstrative failure; sanctions against Venezuela failed, raising the question of their effectiveness and expediency in relation to other countries. Over several years of sanctions pressure on various states from Washington, their effectiveness has been proven only in worsening the situation and well-being of ordinary people, citizens of undesirable states, but not in changing the line of behavior of politicians in countries unfriendly to the United States.