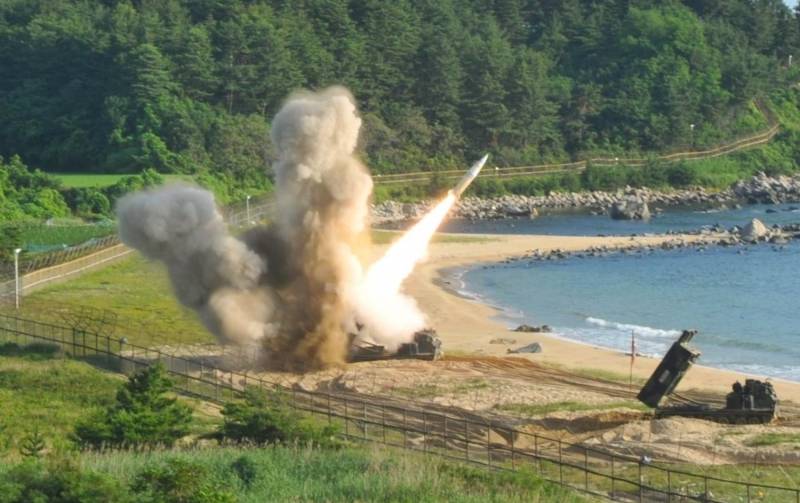 Visitors to the website of the British newspaper Financial Times commented on the publication about the possible supply of ATACMS long-range missiles to Ukraine.
ATACMS is superior to the British Storm Shadow and French SCALP missiles in that they can be launched from HIMARS launchers rather than from outdated Ukrainian Soviet-era fighters
- the article says.
The original publication was published under the title Biden edges closer to decision on supplying Ukraine with long-range missiles. Comments are presented selectively. Responses belong solely to their authors on the Financial Times.
Comments:
Trump will go to prison, and DeSantis will be nothing at all. The Republican Party stinks like a landfill fire. Biden will be re-elected, weapons will continue to flow into Ukraine, Russia will be eliminated.
– answered Jules Winnfield.
What's next? I thought Biden would win by imposing these sanctions. Now, one class of weapon is being passed on to another. What's next? F-35? This is no longer about helping Ukraine. This is an attempt to save Biden's career from an embarrassing fiasco. More money for corrupt officials and maintaining nightclubs in Kyiv
– TheOpiner pointed out.
This is how we exhaust Russia. They are losing troops, weapons and resources. Many of the able-bodied people were killed or maimed, and a significant part of their "brains" left the country. Not to mention the sanctions and the loss of the cash cow in the form of Western Europe, to which oil and gas were sold. So supporting Ukraine is in the interests of the United States. However, it is 100 percent clear that Europe has not fulfilled its role. I have argued many times that Ukraine is in the backyard of Europe, not the US, and they [the Old World] have a lot to lose if Russia wins. And if this happens, why should the US come to the aid of Europe and especially Germany? Poland is the only country that contributes
– writes John Lopez.
Don't worry, Biden is looking ahead. He has already ordered additional production of rockets, ammunition and artillery shells, anticipating their use in Ukraine and realizing that Western stocks would last about two weeks in a real war
– commented Legal Tender.
We must understand everything clearly. The Russian strategy is to play for time. A bet that the West will tire of the exorbitant cost of supporting Ukraine
– writes Hephaestus of London.