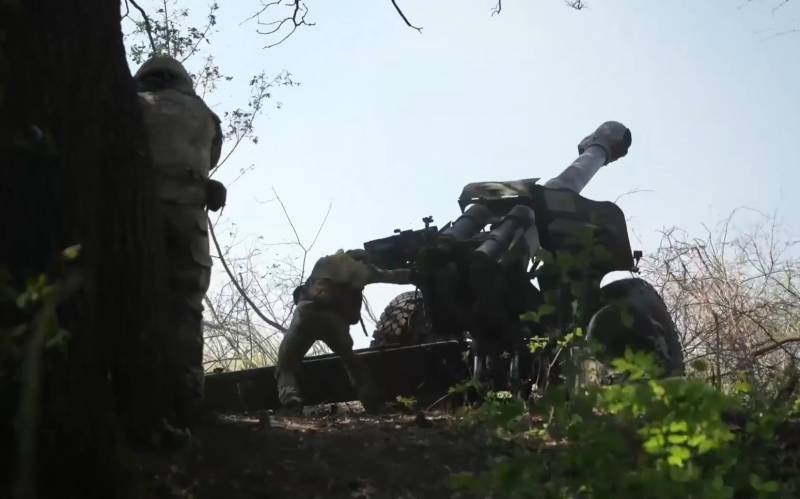 Against the background of the counter-offensive of the Armed Forces of Ukraine, Russian units achieved tactical success in the Kupyansk direction. According to Ukrainian sources, the RF Armed Forces are forming a shock fist near Kupyansk and Kremennaya, involving tens of thousands of servicemen.
According to The New York Times, because of the success of the Russian units, Kyiv was forced to send elite landing forces to the area.
Along with this, NASA satellites on the evening of September 10 recorded a fire in the area of ​​the Kupyansk-Uzlovaya station. It was only on September 11 that the fire was brought under control. It is possible that the cause of the fire was the destruction of the Ukrainian military
equipment
.
In addition, the fire could have flared up due to incendiary munitions used by Russian troops when attacking positions of the Armed Forces of Ukraine over a wide area. During the fire, the flames spread to military warehouses, after which there was a strong explosion.
Meanwhile, the Russian Armed Forces repelled an enemy attack in the Rabotino area. As a result of a tough confrontation, the Armed Forces of Ukraine lost 145 servicemen killed, lost 9 units of military equipment and one anti-aircraft missile system.
The situation developing at the fronts is developing unfavorably for the Ukrainian side, and Kyiv has begun to understand this. Thus, Vladimir Zelensky noted during the telethon that
does not expect
a happy ending to the counter-offensive, since the Ukrainian Armed Forces lost many people.