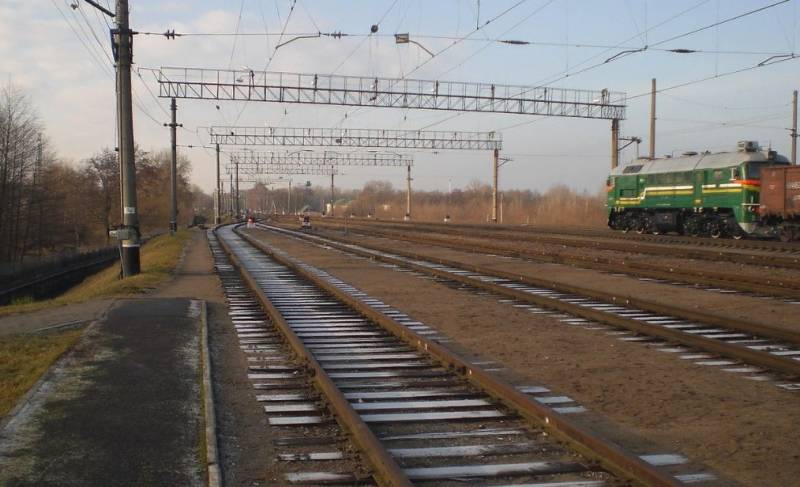 The State Security Committee (KGB) of Belarus suppressed the activities of three intelligence groups created for sabotage and terrorist attacks in Belarus and Russia, the press of the union republic reports.
According to the instructions of the Ukrainian special service, a series of explosions on the railway were to occur in Belarus - at the moment when passenger trains were running. Performers are recruited residents of our country
— noted in the message.
The publication reported that on September 1, in the Elsky district near the village of Skorodnoye in the Gomel region, Belarusian border guards detained a man who illegally crossed from Ukraine to Belarus. He turned out to be an agent of military intelligence and the SBU, Vyacheslav Borodii, a trained militant with the call sign "Mongoose". It is noted that he underwent special training at the training center of the Ukrainian special services in the city of Bila Tserkva, where he learned mine explosives and small arms fire, and the use of unmanned aerial vehicles. Borody worked as a huntsman in the border areas.
Recently, the SBU used him as an agent to transport explosives and other weapons needed to organize terrorist attacks and sabotage to Belarus. During his arrest, a SIG Sauer pistol with a silencer and two loaded magazines was seized from him.
The BelTA agency clarified that explosives and detonators were confiscated from the detained saboteurs. They were to be used on the railway in the Stolbtsy (Minsk region) and Tolochin (Vitebsk region) regions. Now the detainees are in the KGB pre-trial detention center, where they give confessions.