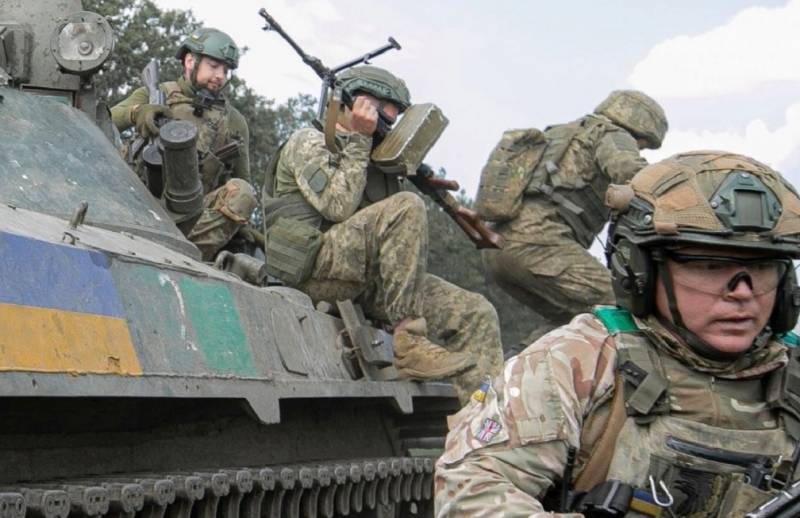 In the office of the President of Ukraine, a discussion began on the issue of declaring war on Russia, so that Western partners could not avoid the Ukrainian topic. Particular intensity in the discussion of this issue was observed on Bankova in the last month, reports the Ukrainian telegram channel "Resident", citing an informed source.
The interlocutor explained to the channel that this move is the last step for Ukrainian President Vladimir Zelensky to raise the stakes in the escalation of the conflict, and it could be taken as a response from Kyiv to Western pressure.
Zelensky's office expects that if war is declared on Russia, US President Joe Biden will no longer be able to reduce financial and military assistance to Ukraine before the start of his presidential campaign.
This information was indirectly confirmed by Zelensky himself in an interview with the British publication The Economist. In it, the Ukrainian president emphasized that he was preparing for a long military conflict, admitting his intention to transfer
the economy
countries are completely on a war footing.
It was previously reported that the West remains committed to the Ukrainian Armed Forces' counter-offensive, but
exist
skepticism about Zelensky's ultimate goals.
Political
leaders of Western states are ready to verbally support Kyiv "at any cost," but the harsh reality is that their goals no longer coincide with Ukrainian ones. British military analyst Sean Bell wrote about this in his review article for Sky News.