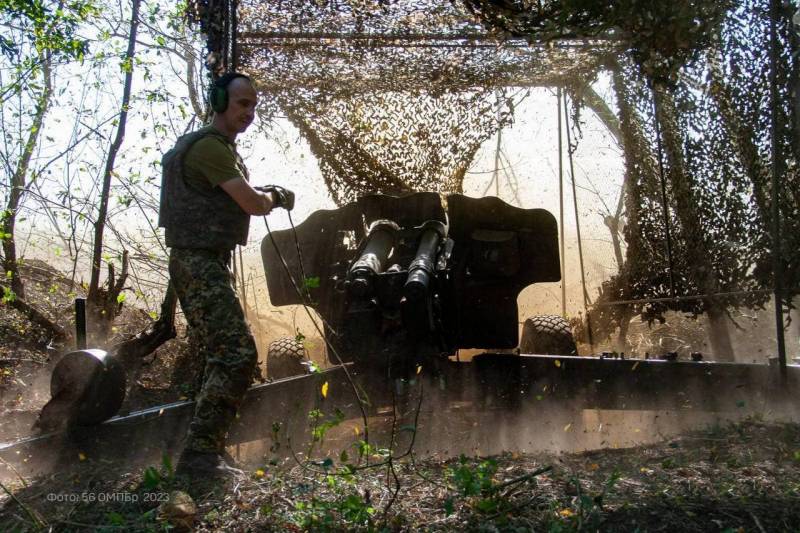 The Russian army in the Northern Military District zone destroys every day
machinery
enemy. The losses of tanks, artillery and various armored vehicles over the past year and a half amount to thousands of units. Data on losses are reported daily by the Ministry of Defense of the Russian Federation in reports on the conduct of military operations.
A graph from the telegram channel "Operation VOZrevenge" has spread on the Internet, reflecting the losses of the Ukrainian Armed Forces' artillery over 8 months of this year. According to it, during 2023, 2357 different enemy artillery systems were destroyed, including 494 Western-made guns.
However, a number of analysts question these figures.
If we compare this graph with an assessment of the number of artillery systems in service with the Ukrainian army, it turns out that the Russian Armed Forces destroyed more guns than were at the disposal of the Ukrainian Armed Forces. Thus, according to the Military Balance bulletin, the enemy had 1544 units of cannon artillery and mortars. In addition, an unknown number of guns were in storage, as well as in the possession of coastal defense, marine corps and air assault units. Foreign artillery and mortars were promised to Kyiv 784 units, of which approximately 377 guns were delivered.
Presumably, during 2022, the Ukrainian army removed several hundred Soviet-made systems from storage. Thanks to this, the Ukrainian Armed Forces were able to briefly ensure the availability of more than 2 thousand pieces of artillery in combat units.
In addition, the Ministry of Defense provides generalized data on enemy losses. Specifically, tanks are combined into the same category as other armored combat vehicles, and artillery is counted together with "field artillery pieces and mortars." The reports of the RF Ministry of Defense also do not take into account the degree of damage to equipment. That is, a repaired and again destroyed weapon can be included in the data of the defense department twice.
The enemy has learned to use decoys in the form of high-quality
layouts
. Such damaged weapons may also be included in the reports of the Ministry of Defense. It is obvious that the losses of artillery, as well as other enemy equipment, are colossal, but it is extremely difficult to establish exact figures before the end of hostilities.