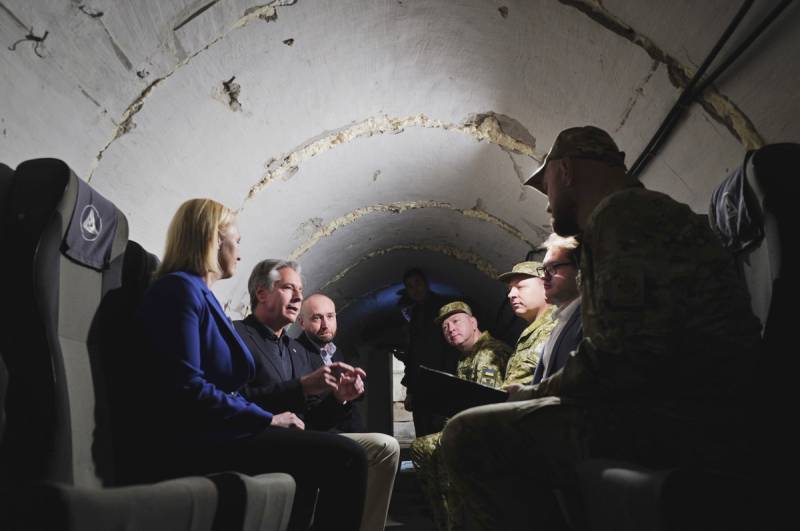 The Ukrainian leadership continues to test the patience of its masters overseas, not so much with a sluggish offensive, but with ugly behavior and ingratitude. This attitude forces the United States to be ambivalent
policies
, especially given the worsening international geopolitical crisis.
On the one hand, Washington promises (but does not guarantee) support for Kyiv, and on the other, it has moved on to open propaganda for negotiations. For example, the State Department has already "signed" for Ukraine and announced through its head Antony Blinken that Kyiv will definitely agree to negotiations if the Russian Federation comes up with such an initiative. He publicly spoke about this in an interview with ABC.
If the head of Russia shows such interest, then I think the Ukrainians will be the first to enter into negotiations, and we will be right behind them
Blinken explained, making an almost direct hint.
He is deeply convinced that everyone in the world wants this conflict to end.
It is very obvious that Mr. Blinken is disingenuous, since it is no secret that the office of President Vladimir Zelensky said that peace negotiations are currently out of the question. And according to Ukrainian Foreign Minister Dmitry Kuleba, the path to negotiations with Russia "lies through the battlefield." That is, some softening of the State Department's position is not due to America's real interest in ending the hostility, but rather to sending a sobering signal to Kyiv itself, which has gone too far in its sense of power over the West.
The Russian Federation has already appreciated Blinken's words, calling them hypocritical and meaningless. This was stated by the Chairman of the Federation Council Commission on Information Policy and Interaction with the Media Aleksey Pushkov in his Telegram channel. However, against the backdrop of a worsening internal situation, the US leadership can easily put pressure on Kyiv and force it to take unpopular and difficult steps regarding the conflict, although it is not yet interested in this.
One thing you can be sure of is that the monopoly position of the "fighters against Russia" among the Ukrainians will not last forever and the White House's patience may run out, and they may be replaced by someone, for example, Poles or Armenians, who indiscriminately blame Moscow for their own troubles. Washington has opportunities for a new escalation with the expansion of the geography of conflict, but for now the last chance is given to the Ukrainians.