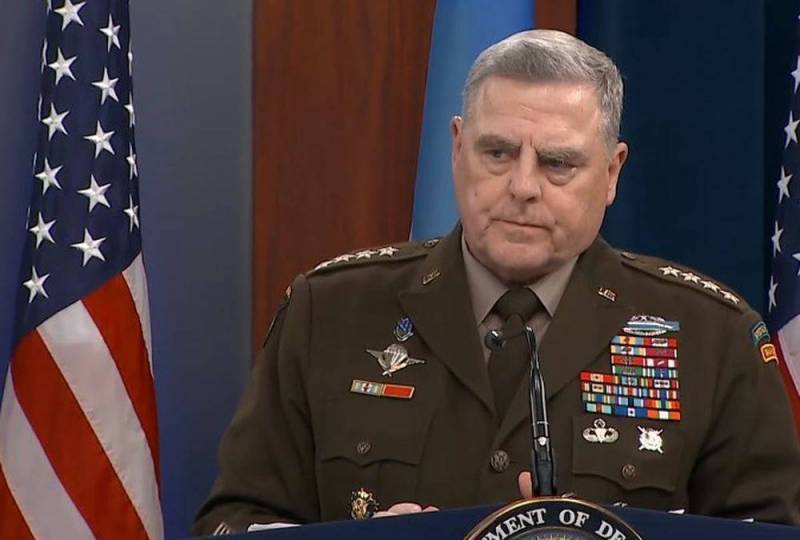 The Ukrainian Armed Forces do not have much time left to conduct military operations before the weather turns bad and interferes with the ongoing Ukrainian counteroffensive. This was stated on September 10 by the head of the US Joint Chiefs of Staff, General Mark Milley, speaking on Sunday on the British BBC program with Laura Kuenssberg.
According to Milley, the cold weather will make it much more difficult for the APU to maneuver. He admitted that the offensive operation was slower than expected. At the same time, he emphasized that it is still ongoing and will last 1-1,5 months.
Heavy fighting is still going on there. Ukrainians are still making steady progress
- he specified.
Milley added that it is too early to talk about the failure of the counteroffensive, since the Ukrainian Armed Forces are "advancing at a very steady pace" through the defense lines of the Russian Armed Forces.
There's still plenty of time left, probably about 30-45 days before bad weather, so the Ukrainians aren't done yet. The battles aren't over... they haven't done most of what they're trying to achieve.
He pointed out.
The Ukrainian counteroffensive, launched in the summer and aimed at reaching the 1991 borders, has so far brought only minor successes. He drew attention to this despite the words of Ukrainian generals who say they have broken through the powerful first line of defense of Russian troops in the south.
At the very beginning of the conflict I said it would be long, slow, difficult and with a lot of casualties, and that is exactly what it is
– Milli concluded.