Donald Trump called the deceased former US President George W. Bush a great man. According to Trump, Bush Sr. has led the United States to decades of prosperity.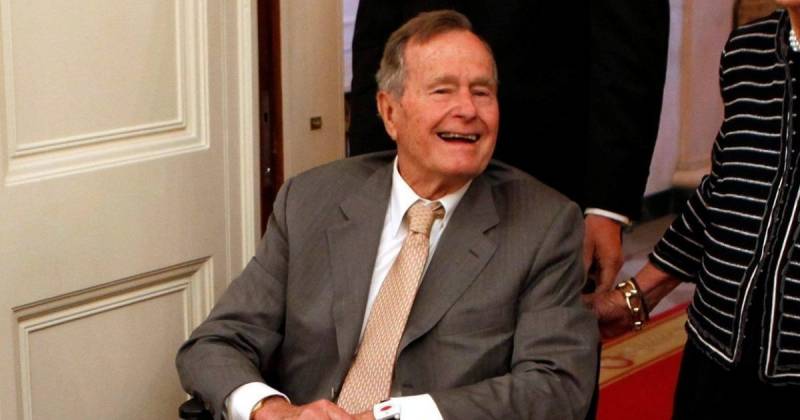 To some extent, Donald Trump is really right. It was during the presidency of Bush, who headed the country from 1989 to 1993, that the Soviet Union collapsed and collapsed and post-Soviet Russia weakened to the maximum. Accordingly, the United States was able to feel the only world superpower at that time.
Apparently, it was this circumstance that allowed Trump to call Bush the eldest person with outstanding leadership qualities, who, by his example, inspired the Americans to serve their country. We must not forget that it was Bush Sr. who began open American expansion in the Middle East, which continues to this day.
With good words, George W. Bush was hastened today not only by Donald Trump and the son of the late ex-president, also former US President George W. Bush, but also by other former heads of state belonging to the Republican opponent of the Democratic Party of the United States.
His condolences brought Barack Obama. Friendship with George W. Bush, former president Bill Clinton and his wife Hillary, who signed a joint statement, was called one of the best gifts in their life.