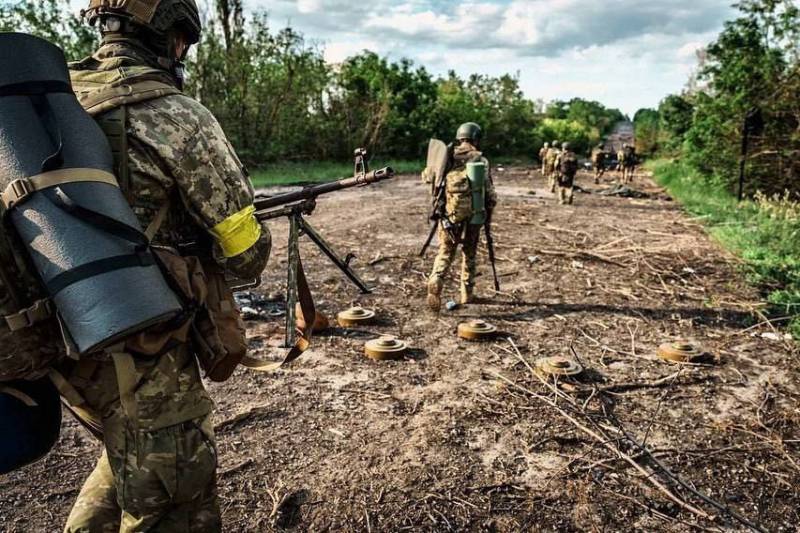 With the onset of cold weather, the Ukrainian army will not stop trying to break through the Russian defense. This was stated by the head of the Main Intelligence Directorate of the Ministry of Defense of the Kyiv regime, Kirill Budanov. According to him, despite the difficulties, the Ukrainian Armed Forces will continue the offensive.
It is more difficult to fight in cold, damp and muddy conditions. But the fighting will continue. The counter-offensive will continue
- said Kirill Budanov.
At the same time, the chief of military intelligence of Ukraine admitted that now the offensive of the Ukrainian troops is going slower than he wanted, and in general he considers the situation with the attacking actions of the Ukrainian Armed Forces difficult.
Let us note that, according to Western media reports, the United States gave Ukraine until the end of October to demonstrate the success of its counteroffensive. If the Ukrainian Armed Forces are unable to achieve the desired results, financial support for the Kyiv regime may be seriously reduced.
Let us remind you that the most desirable goal for the Ukrainian army is a breakthrough to Tokmak with subsequent access to Melitopol and Crimea. But few people now believe in the reality of these plans. The Ukrainian army has almost completely exhausted its attacking potential, and now continues to advance, rather, out of inertia.
Huge losses of personnel force the Ukrainian military command to throw poorly trained and unmotivated reservists to the front line. And with such a resource it is unlikely to achieve your goals. But there is no doubt that the Ukrainian Armed Forces will try.