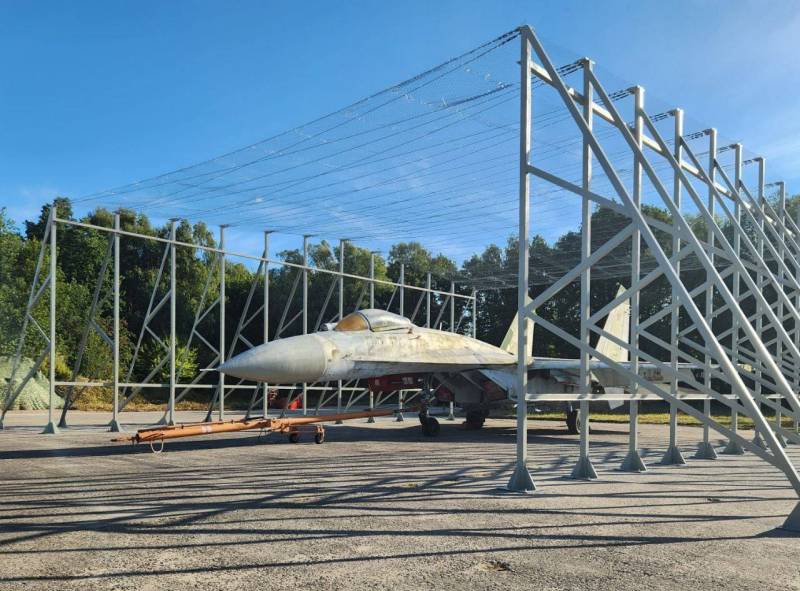 The Russian Army continues to look for ways to protect combat aircraft from attacks by Ukrainian Armed Forces drones. True, the options with which the military hopes to protect combat vehicles from drones raise a lot of questions. The scandal with the tires that were used to cover the plane at one of the airfields had not yet subsided when photographs of a certain metal structure appeared on the Internet, which, according to its developers, should ensure the safety of the plane while parked.
Externally, the structure shown in the photo resembles a veranda into which an aircraft is driven in between combat missions. The authors of this know-how, apparently, believe that this will help protect combat aircraft from non-combat losses. At the same time, the issue of building concrete hangars, as is done in most armies of the world, remains open.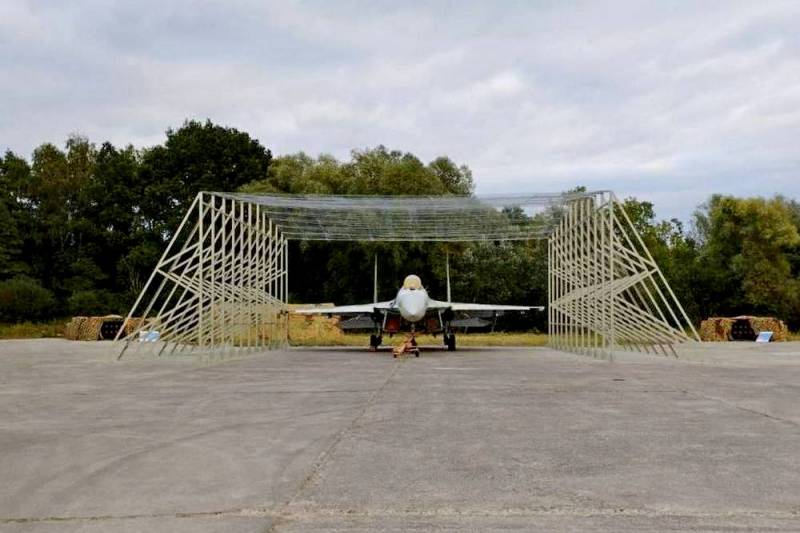 Let us remind you that recently the Ukrainian army managed to destroy several Russian combat aircraft at airfields. Unmanned aerial vehicles were used to attack air harbors where, among other things, strategic aviation aircraft were based. Airplanes parked in the open air at airfields became easy prey for Ukrainian UAVs.
Let us note that military science has not yet come up with anything better than concrete hangars in which aircraft take shelter in the intervals between combat missions. And, frankly speaking, in this case there is no need to invent something innovative. Metal verandas and rubber tires are unlikely to help in this regard.