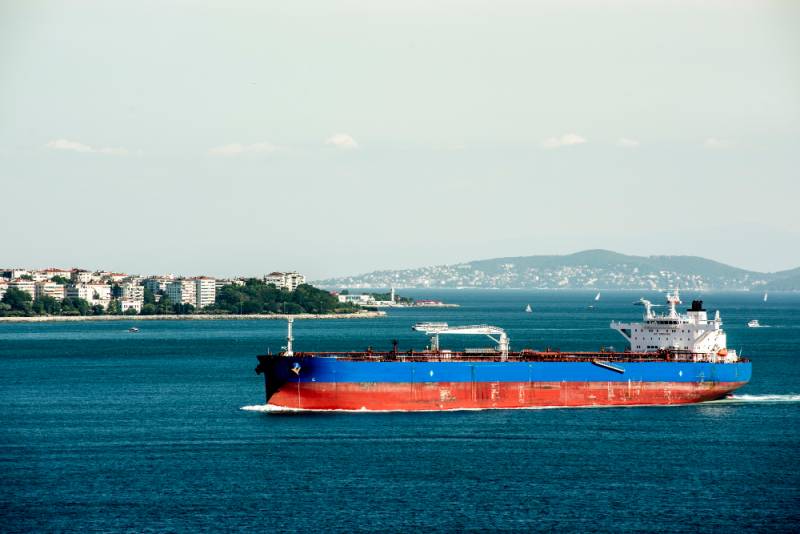 The global shipping sector is one of the most volatile in the oil and gas business. In June of this year, freight rates were already increasing significantly, as carrier shares fell sharply in price, which is why ship owners wanted to recoup their money through their core business. The September jump in transportation prices has slightly different reasons.
Russia is not particularly concerned about such problems, since domestic exporters transport most of their raw materials with their own tankers from the so-called shadow fleet. This is especially true now, when the rise in oil prices above the G7 price ceiling does not allow us to turn to global carriers.
As expert Alex Kimani writes in a study for the OilPrice resource, Asia is dissatisfied with production cuts in Russia and Saudi Arabia, which is why it turned to the United States for raw materials, where production is at a consistently high level. This immediately increased the load on American supertankers and allowed fleet owners to raise rates to the skies. And for customers this resulted in a strong overpayment for services.
Average spot rates for older very large tankers (VLCCs) rose to $83 per day's sailing, while rates for new and larger
economical
VLCCs reached 91 per day. The VLCC class includes giant ships carrying up to 000 million barrels of oil per voyage.
Thus, the demand of oil refineries in Asia helped make life easier for some large Western carriers, since after voluntary cuts from the Russian Federation and Saudi Arabia, as well as the embargo and price ceiling, the carrier market was hit hard. The sector was especially hard hit by the Suezmax class (capacity of 1 million barrels) and Aframaxes (capacity of 750 thousand barrels) fleets, transporting raw materials from Russia and KSA.
Unlike the American ones, which have had a chance to make money, European ship-owning companies are still suffering losses and expect losses in the fourth quarter of this year. Carriers can only wait, since OPEC+ forecasts will resume full production under inflated quotas in the first and second quarters of 2024. In the meantime, freight rates are rising to an annual record only in North America.