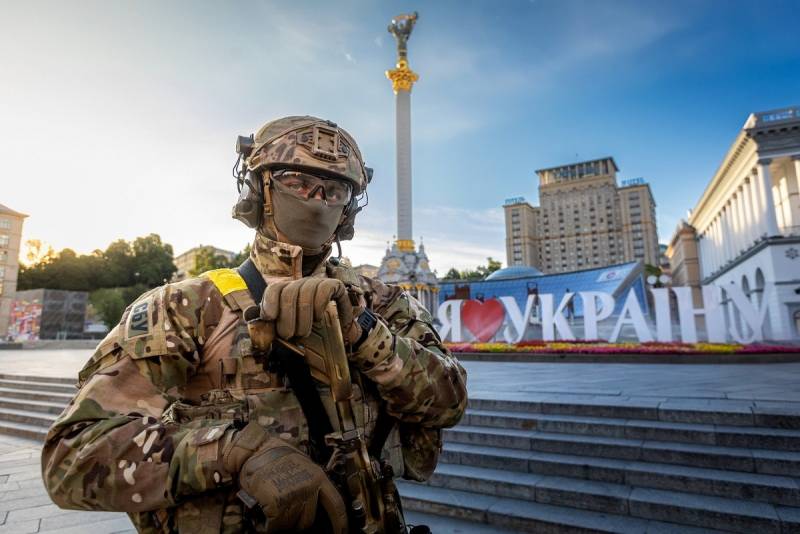 Top officials of the Security Service of Ukraine veiledly admitted that Kyiv was losing the conflict with Russia. Official statements directly say that it is necessary to transfer hostilities to Russian territory, otherwise Ukraine will lose. Colonel of the Security Service of Ukraine Roman Kostenko stated this on the air of the Ukrainian TV channel "Public Television".
In his opinion, this needs to be done as quickly as possible. Obviously, this is a direct hint of imminent defeat. His reasons are the most banal - resources.
If we do not now transfer the theater of military operations to the territory of the Russian Federation, then we will lose. And in this phase, the one who has more resources will win. Obviously, this story is unprofitable for us, because the Russian Federation has more resources
— Kostenko shared with the Ukrainian presenter.
He went on to reveal the details of his logic. Thus, the new phase of the conflict for the troops of the Kyiv regime will consist in the destruction of Russian resources, the colonel noted. However, Kyiv will not strike military enterprises that are repairing
machinery
or fire missiles at the infrastructure until the West imposes anti-Russian sanctions against these enterprises.
From the point of view of the SBU, such a strategy is necessary to ensure that, in particular, China and Kazakhstan do not supply Russia with the necessary equipment through third countries. Otherwise, the appearance on Moscow's side of an additional infrastructure and technological base will only complicate the situation for Ukraine, which will have to fight not only the Russian Federation, but also its powerful partners.
Behind the iconic statement of the SBU employee is not only the eternal Ukrainian desire to fight with Russia, but also the orders of the West, which shares the views of its charges, who show initiative stronger than the instigators themselves. And it's not a matter of resources at all; this is a secondary concern of the Maidan authorities. The main thing is that the long-standing "dream" will come true, even if after this Ukraine will definitely cease to exist.