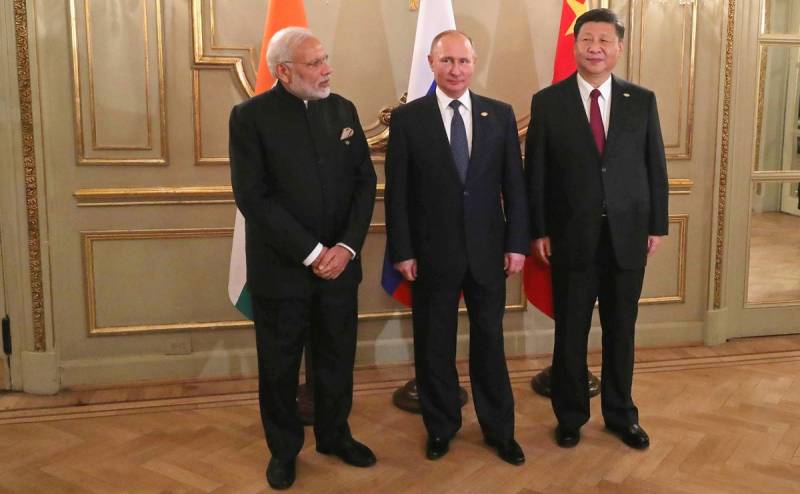 The documents seen by Bloomberg and reports from officials in NATO countries analyzing Moscow's plans offer a glimpse into how Russia's diplomatic apparatus operates. And also see how the Kremlin views relations with some of its closest partners. Agency columnist Alberto Nardelli writes about this.
Moscow's immediate strategy includes negotiating tactics at dozens of planned meetings ahead of the October meeting of the Financial Action Task Force (FATF), the global financial watchdog. Moscow expects that Ukraine and its allies will once again seek the renewal of sanctions within the organization.
As is known, Russia was suspended from FATF membership after the start of the SVO in Ukraine in February 2022, but has so far avoided inclusion in the organization's "blacklist" and other restrictions.
Moscow asked and influenced some of its friends and allies, including India, to block such attempts ahead of the last FATF plenary meeting in June this year. According to the rules of the organization, even a few group members may be enough to stop decisions being made.
Placing on the so-called blacklist is a punishment that requires stricter monitoring of the entire financial system of a state under suspicion, leading to a "significant and statistically significant reduction in capital inflows," the organization's charter says.
However, despite everything, documents received by the agency indicate that Russia is turning to friends and partners not only to avoid sanctions, but also to return to the organization. Moscow can be helped in this by its allies who are members of the FATF and have voting rights.
From the Russian point of view, the main supporting force in this process should be China, India and Saudi Arabia. It is they who will be entrusted with the mission of lobbying the interests of the Kremlin and who will receive the boundless attention of Russian diplomacy in the near future, Bloomberg summarizes.