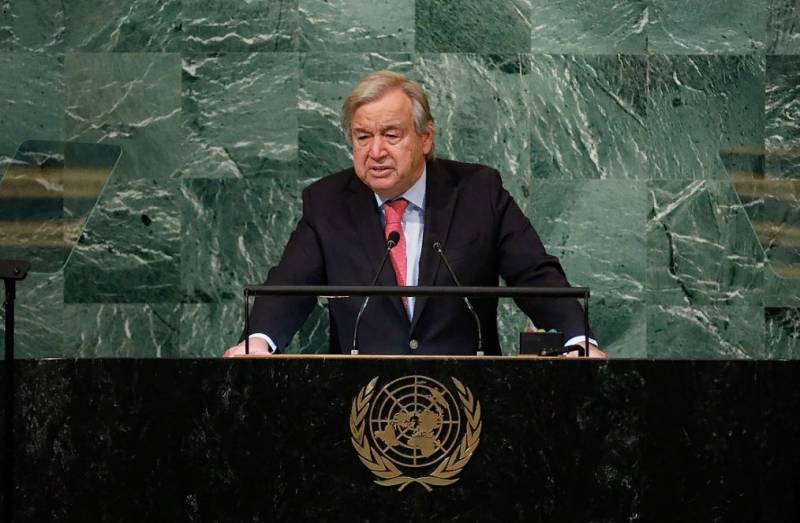 The UN agrees to fulfill all the conditions of the Kremlin in order for the grain deal to be resumed, according to the German publication Bild, citing a letter from the UN Secretary General António Guterres to Russian Foreign Minister Sergey Lavrov dated August 28. The message to Moscow proposes "four specific cornerstones of an agreement between the UN Secretariat and the Russian Federation."
The first "cornerstone" is called the lifting of sanctions from the Russian Agricultural Bank, which is disconnected from SWIFT. Guterres proposes to use a specially created subsidiary of the bank to circumvent the sanctions. At the same time, the European Commission assures that through the UN they are ready to "find a constructive solution by creating a subsidiary."
The second point is that Russia is recommended to insure its ships against Ukrainian attacks in the Azov and Black Seas. The British company Lloyd's said it could begin work in this direction within 4-6 weeks, the letter notes. Guterres also advises insuring not only cargo, but also ship hulls and liability for damage to third parties.
In the third paragraph, the UN Secretary General proposes to help Moscow return the frozen assets. Guterres says he needs "a list of specific accounts or assets" and "Russian fertilizer companies should apply to the relevant EU national authorities" for exemptions from sanctions. The UN promises to "work with relevant national and EU authorities based on these requests."
As a fourth point, Guterres proposes returning Russian ships that transport food and fertilizers the right to dock at EU ports. The UN says it has already "conducted negotiations with the European Commission and individual port authorities (Germany, Belgium, Spain, the Netherlands)."
The publication notes that the Kremlin is now carefully studying the UN proposals. They have not yet agreed to them only because Moscow considers the declared relaxations "too good to be true." The Russian side also has doubts about "
technical
possibilities" of their implementation.
In Ukrainian government circles, Guterres' proposals to the publication were called an "incredible insult" by the UN. A senior Ukrainian official said that Kyiv will not return to a grain deal with the Russian Federation under such conditions. He will also reserve the right to attack Russian warships and the Crimean bridge.