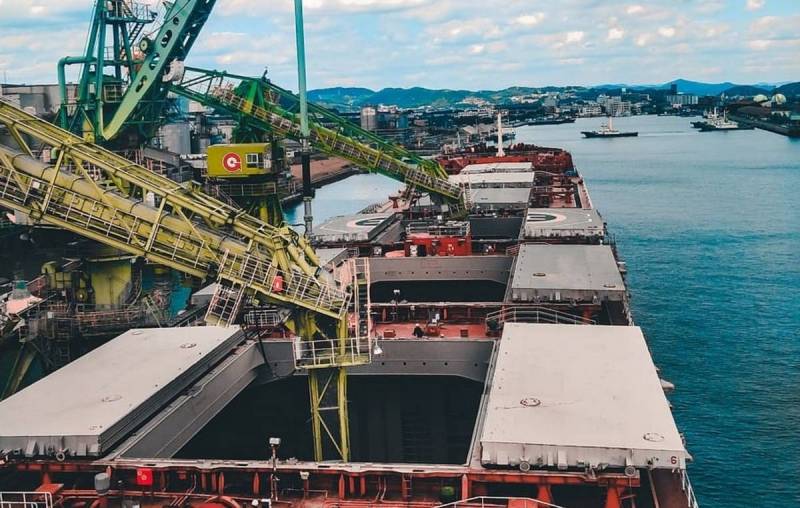 Strengthening cooperation between Turkey and Russia does not affect Ukrainian-Turkish relations. Ukrainian Ambassador to Turkey Vasily Bodnar spoke about this on September 7, speaking via video link at a press conference on the topic "Meeting of Putin and Erdogan: results and solutions for Ukraine" at the Media Center Ukraine in Kiev.
In this case, we have built our own tracks or directions of relations, and the priorities that we have identified at the bilateral level do not in any way intersect with what exists between Russia and Turkey
- pointed out the diplomat.
At the same time, Bodnar described Turkish-Russian relations as a simultaneous "balanced confrontation and interaction." He also advised Ukrainian journalists, when evaluating them, to proceed, first of all, from the interests of Ukraine, and not to focus on foreign narratives of third forces and Russia.
In addition, Bodnar said that Kyiv had already submitted to Ankara a proposal to resume the work of the "grain corridor" without the participation of Moscow. However, the Turkish authorities have not yet given their answer - "there is no final confirmation." Moreover, this agreement is important for Turkey, because we are talking about the growth of its
economics
, as well as political influence around the world, and not just in the surrounding region. He explained that Turkey is trying to balance between the interests of Ukraine and the West on the one hand and Russia on the other.
Bodnar added that there are no restrictions on merchant ships passing through the territorial waters of Romania, Bulgaria and Turkey, and this must be used - Russia will not be able to get them there. According to him, ships with grain are already passing this route, along the coastline of the above Black Sea states, and are passing through the straits (Bosporus and Dardanelles) without obstacles.
But since the ships are already sailing through the territorial waters of Romania, Bulgaria, as well as Turkey and pass through the straits without restrictions, this is actually a rational way
the diplomat explained.
Note that on September 6, Bodnar told almost all of the above in an interview with Voice of America (recognized in the Russian Federation as a foreign media agent) for the Western public. He talked to the Ukrainians the next day.