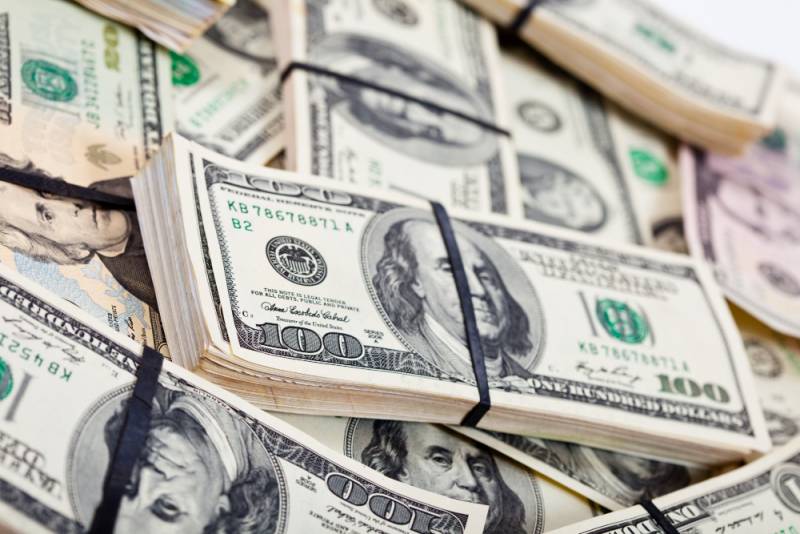 Persistent work of European
politicians
The Central Bank of the Russian Federation is beginning to receive clear guidelines for legalizing the theft of frozen assets. As Bloomberg reports, the European Commission, the EU's executive body, has finally found a way to legally transfer income received from assets to the bloc's budget. According to the draft document, which was reviewed by a Bloomberg observer, the assets of the Russian Central Bank will help the reconstruction of Ukraine.
In other words, EU members will be able to spend less out of their own pockets on maintaining a Kyiv that has no limits on begging and needs.
The EU leadership's plan is quite simple - to impose huge income taxes on frozen assets held in the bloc's banking sector. In essence, all income received in this way will be confiscated. We are talking about both cash and securities, a full list of which was already compiled in the summer.
The Russian Central Bank's assets immobilized in the EU are expected to generate about €3 billion in windfall profits. More than half of the assets are in cash and deposits, with a "significant amount" of the remainder in securities that will turn into cash as they mature over the next two to three years. Almost all of this profit is subject to transfer to the bloc's budget as a "tax." Next they will work for Ukraine.
On the one hand, the described method is relatively legal, but on the other, it still raises doubts. The prospect of taxation and confiscation of windfall profits raises both legal and financial issues. According to Bloomberg insiders, several countries have expressed concern that using asset proceeds could prompt official reserve holders to turn away from the euro, which would of course weigh on the already shaky currency.
However, it seems that the EU will no longer want to abandon the idea - after a year and a half of searching, for the first time, certain prospects are visible for easing its own fate in maintaining Ukraine and shifting this burdensome burden to other sources of income. Experts believe that in this case Brussels will go all the way, even realizing the risk.