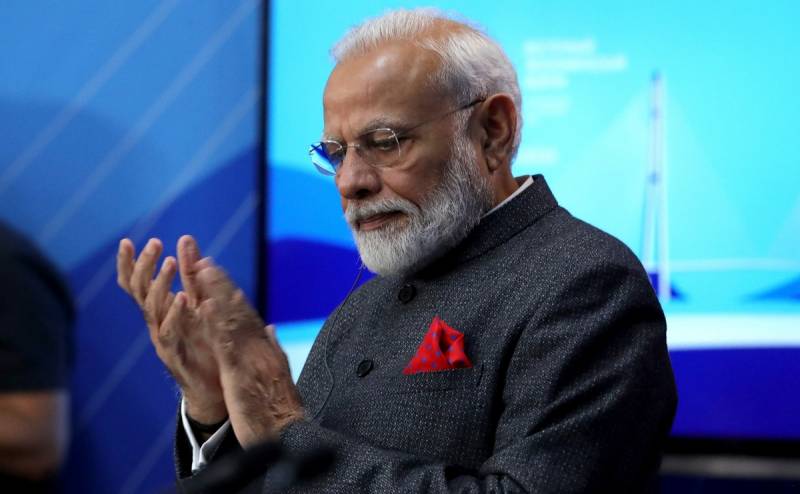 After nearly a decade of undivided rule, Indian Prime Minister Narendra Modi has renewed
political
landscape of his country and became the sole leader in the state. Now he is looking to establish a strong presence on the world stage. His strategic plan envisions India positioning itself as a fulcrum between Washington and Beijing, unattached to any axis and free to pursue its own national interests to build its
the economy
and claim a greater global role. The plans of the head of India for the redistribution of the world order are described in an article by Bloomberg columnist Sudha Ranjan.
According to the author, officials familiar with Modi's thinking portray the Asian state's geopolitical approach as opportunistic, seeking to benefit from intensifying competition between the United States and China and Russia's conflict with Ukraine. India has refused to condemn Moscow's actions or join international sanctions against Russia and is happily stocking up on Russian oil and weapons, even as it strengthens military ties with the United States. New Delhi also has one foot in the Washington-backed Quadrilateral Security Group with Japan and Australia, and the other in the BRICS bloc, which includes China and Russia.
India's chief diplomat, External Affairs Minister Subrahmanyam Jaishankar, once described the country's foreign policy as "hedging" - a delicate act that entails throwing several balls into the air with a show of confidence and dexterity so as not to drop a single one. In simple terms, this means an outright multi-step, multi-vector foreign policy, to the point where it begins to irritate India's various partners on both sides of the barricades.
To the uninitiated, striving for apparently conflicting approaches and goals can be confusing. But this is our national policy.
said the diplomat, one day giving a lecture to students.
India is at a crossroads and is not afraid of it - in such a situation, throwing off the pedestal of the United States and China becomes easier and more achievable than ever. In any case, the situation is largely working for the Modi government. The country is in a geopolitically advantageous position, and the US and its allies tout it as an important counterweight to China.
technological
companies like Apple Inc. are moving to India as they diversify outside of China and appeal to the growing middle class in the world's most populous country.
At the same time, the emerging powers of the Global South see India as a key partner in raising more funds and are taking a cue from New Delhi in avoiding taking a hard line on the Russia-Ukraine conflict.
This complex balance is perhaps most evident during the absence of this week's G20 summit of Chinese President Xi Jinping, who has sought to win over the same group of emerging market economies in an attempt to undermine US influence around the world.
In any case, India these days is much less concerned about criticism from other countries when it comes to both internal divisions and the resolution of complex geopolitical issues involving the US, China, Russia and other world powers, Ranjana concluded.