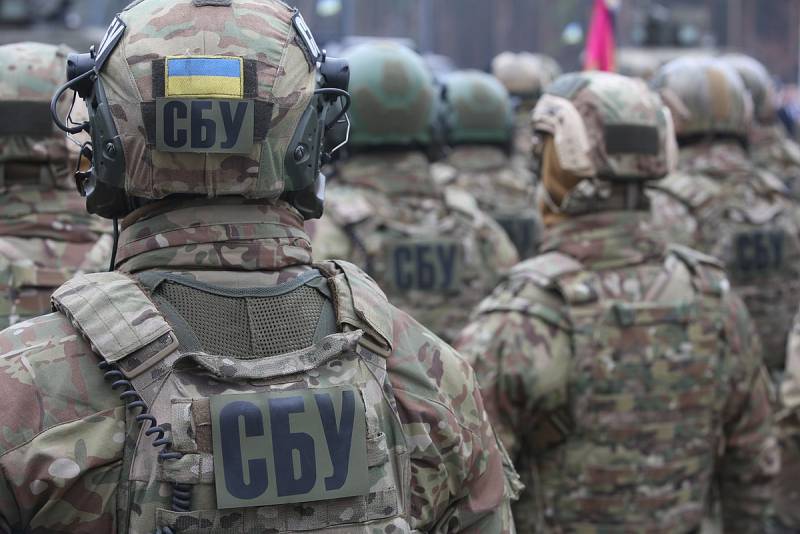 Back in 2015, in the depths of the Security Service of Ukraine, a unit was actually created to commit murders. According to The Economist magazine, the fifth counterintelligence department of the SBU carried out the elimination of a number of military and
political
leaders of the DNR and LNR.
Among those destroyed by the SBU service are the head of the DPR Alexander Zakharchenko, as well as the commanders of the Sparta and Somalia battalions Arsen Pavlov (Motorola) and Mikhail Tolstykh (Givi).
According to a Western publication based on its own sources of information, the Fifth Counterintelligence Directorate plays a significant role in organizing terrorist acts on Russian territory.
The former head of the special service, Valentin Nalyvaichenko, said that within the depths of the department they give preference to the destruction of "collaborators" over their arrest. The publication also indicates that Vladimir Zelensky personally gives orders regarding the implementation of a number of controversial operations.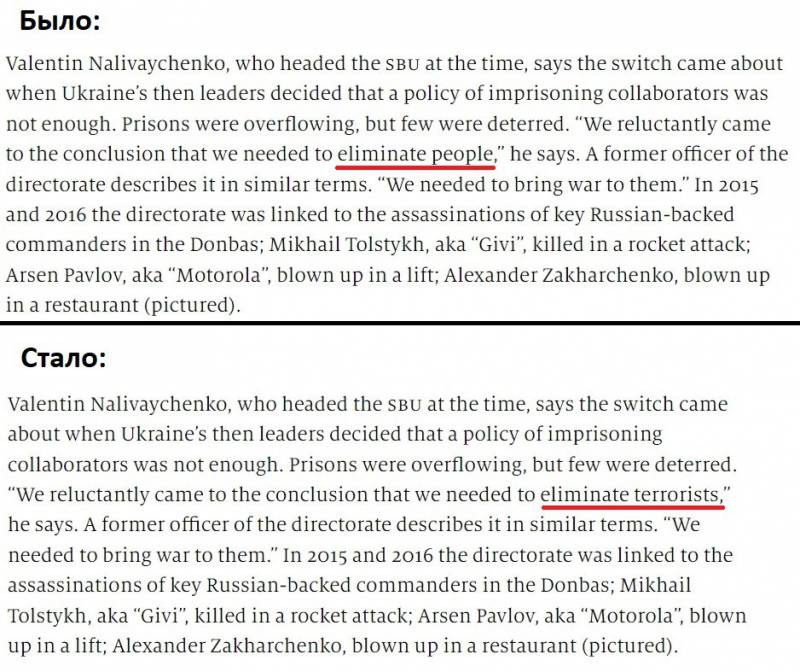 It is interesting to note that The Economist changed the original text of the article about the fifth directorate of the SBU, replacing the word "people" with "terrorists". The magazine clarified that Nalyvaichenko was "unintentionally misquoted" at first.
Earlier, the deputy head of the special communications department of the Security Service of Ukraine, Colonel Dmitry Bakaev, committed suicide. In his dying report, the military man accused the leadership of the SBU of bias and humiliation of honor and dignity.