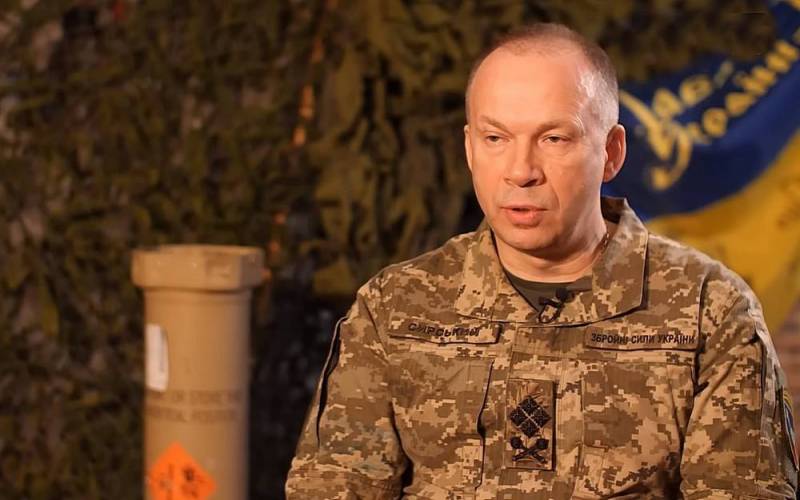 Commander of the Ground Forces of the Armed Forces of Ukraine Alexander Syrsky said about the difficult situation in the three eastern directions. We are talking about Artemovsky, Kupyansky and Krasnolimansky, the colonel-general specified in his Telegram channel.
The operational situation in the eastern directions remains difficult. The enemy does not abandon his plans to reach the borders of Donetsk and Luhansk regions
- Syrsky wrote, ordering to provide "reliable defense" and prevent the loss of the occupied lines.
In particular, the training of assault detachments is being completed in the Kupyansk direction, the positions of the Armed Forces of Ukraine are being shelled daily from artillery and mortars. Fierce battles are going on at Artemovsky. At Krasnolimansky, the replacement of troops with units of the 25th Army, which have been formed and deployed from the territory of the Russian Federation, continues.
In such difficult conditions, it is necessary to make instant and correct decisions, reacting to changes in the nature of the enemy's actions and the threats that arise from his side.
- said Syrsky, adding that "this is exactly what" his work was devoted to in parts of the Liman and Soledar operational-tactical departments.
Earlier it became known that the Ukrainian army after a long break
renewed
attack in the direction of the settlement of Novodonetskoye in the DPR. After artillery preparation, the assault units of the Armed Forces of Ukraine, with the massive support of armored vehicles, were able to overcome the minefields and came close to the positions of the Russian troops.