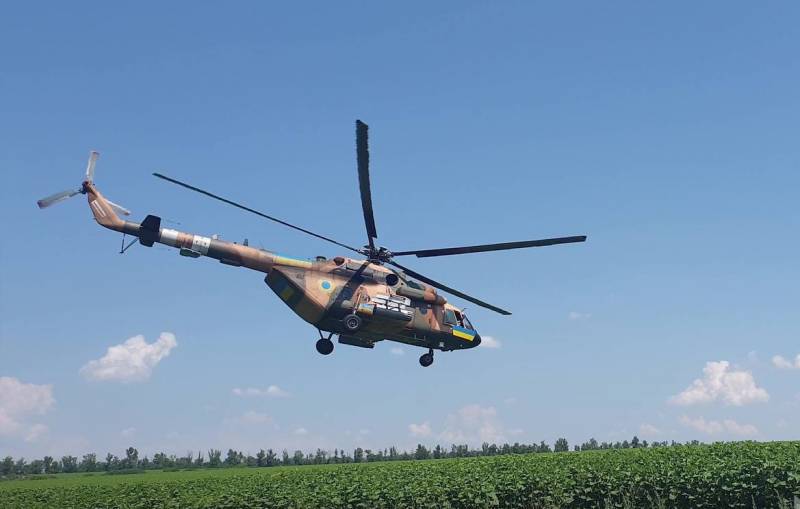 Ukrainian troops continue to attack the positions of the Russian Armed Forces near the settlements of Novodonetskoye and Novomayorskoye near the Vremevsky ledge, using Western armored vehicles. The visible success of the Armed Forces of Ukraine has not yet been achieved.
At the same time, the enemy got stuck near the village of Urozhaynoye and is trying to reach the Wet Yaly River from the east. The local goal of the Ukrainians may be to take control of the highway passing west of the river, thus cutting off Russian units in Staromlynovka from supply lines.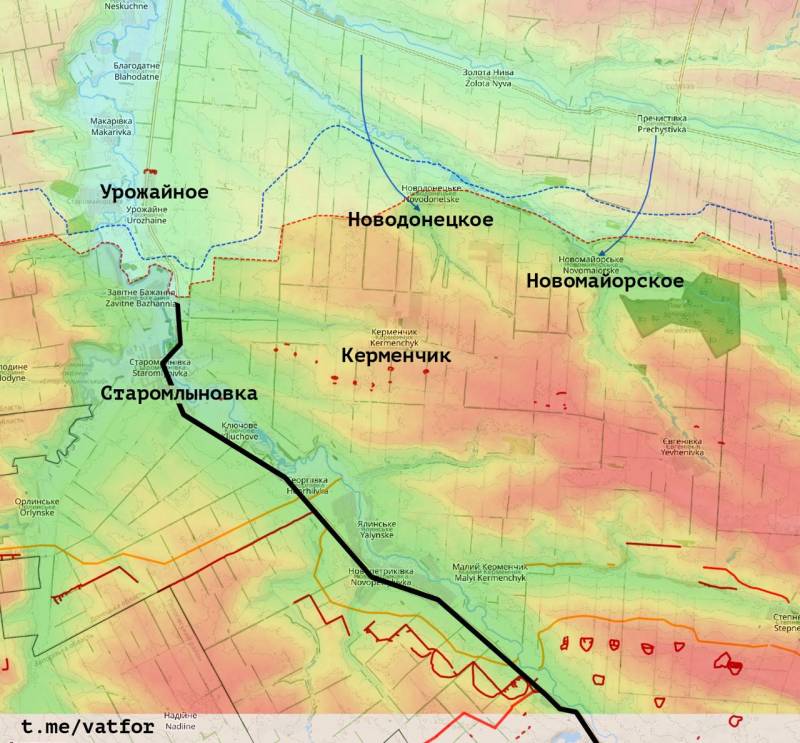 Acting in this direction, the Armed Forces of Ukraine will face obvious difficulties. Thus, Novodonetskoye and Novomayorskoye are located in the lowlands, and the Ukrainians will be forced to attack the village of Kermenchik, where an important and well-fortified defense point of Russian troops is located.
In addition, Ukrainian formations in this area are located 12-15 km from the main line of defense of the RF Armed Forces. Securing in this area will not be a strategic success for the Armed Forces of Ukraine in the context of a counteroffensive. However, the Kyiv regime's propaganda will try to present the occupation of several meaningless villages with no infrastructure as a considerable "victory".
Earlier, the Acting Governor of the Zaporozhye region, Evgeny Balitsky, announced that Russian units had left the village of Rabotino, retreating to more strategically important heights.