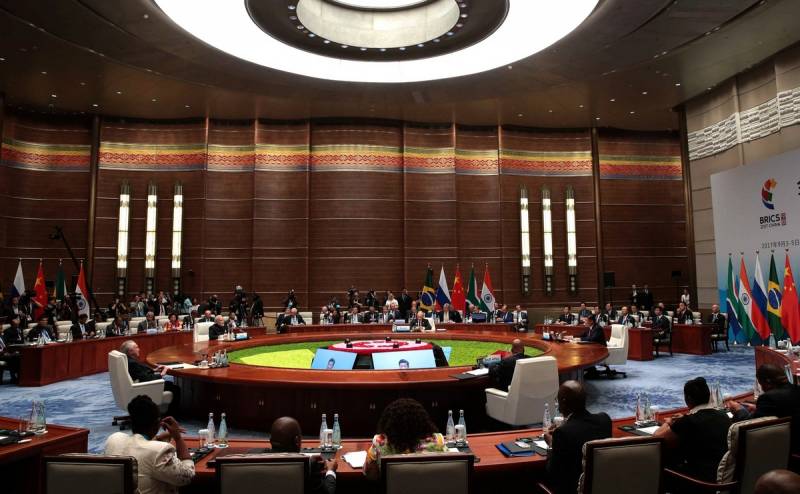 The problem for many poor and developing countries is that they are victims of plunder and subsequent capital flight. It is laundered and hidden in offshore jurisdictions under guarantees of immunity and low taxes.
Most of the illegal income market comes from the financial systems of the BRICS countries in its current form, and even more so given its possible expansion. However, the issue of combating offshore fraud was not even on the agenda of the organization's recent summit. Politico columnists Andrei Binder and Ricardo Soares de Oliveiro write about this.
Analysts call this the main sign of the hypocrisy of the BRICS organization. In their opinion, the members of the bloc oppose the global financial architecture, but do not propose any collective action in relation to offshore banking, and also continue to remain among its main users and platforms.
Among all the issues of global governance discussed at the last BRICS summit in Johannesburg, the role of offshore financial centers should have been decisive. Instead, no more than half a paragraph on page eight of the summit's 26-page declaration was barely found on the issue, European journalists complain.
According to economist Gabriel Zucman, $7,8 trillion (about 8% of the world's total wealth, 40% of all corporate profits) is currently hidden in offshore tax havens. It is unfortunate that a significant part of this investment is in the BRICS and other developing countries, observers write.
The fact that the crowded offshore sector relies on the interests of the rich world, while also significantly exacerbating global inequality, should spark interest in opposition from the BRICS countries. But this did not happen, which indicates the hypocrisy of the organization in terms of its statutory declarations
- note the authors.
Brazil is currently the world's second largest borrower in offshore financial markets. India has long accepted a double tax treaty with Mauritius. New Delhi has also created an offshore financial center in Gujarat.
In short, the BRICS states are just as involved in the offshore world as the Western ones
economics
which they criticize. The reality is that their governments and
political
elites benefit from and need the offshore financial world. This explains the passivity of many members of the bloc regarding this issue, which they are not so much unable to deal with as they do not want to.