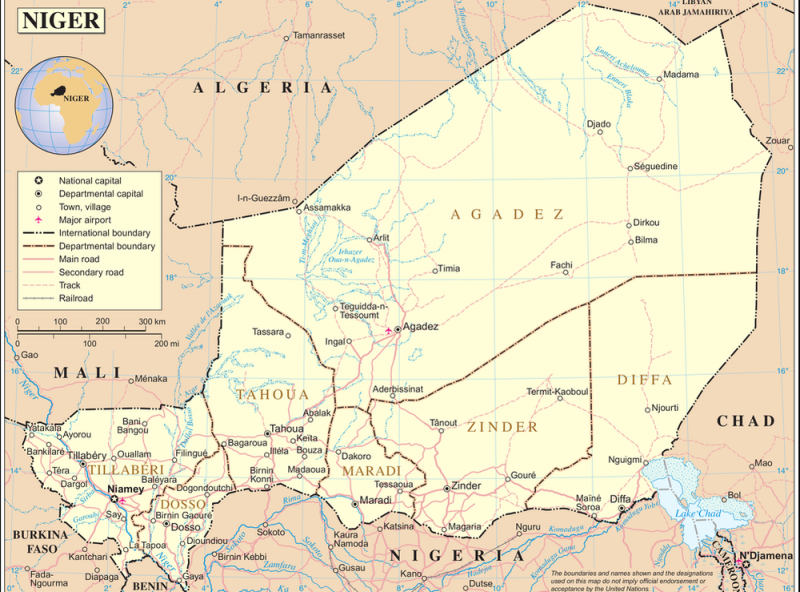 For several days, protests have been held in front of the French military base in Niamey. It has now emerged that France has begun negotiations with the Nigerian army on a partial withdrawal of its troops stationed in that country. Western, Arab and African media write about this.
Currently, the French military are discussing with their Nigerian counterparts the issues of moving their contingent across the country. France keeps 1,4 "bayonets" on the territory of Niger, who, together with 1,1 American military men, allegedly helped the previous government of Niger to fight jihadist rebels. The United States has several bases in Niger, but Washington, along with Paris, were more concerned about the activities of Wagner PMCs than terrorists.
However, ongoing negotiations do not yet indicate that they will lead to the immediate withdrawal of French troops to neighboring Chad or to one of the remaining countries of the ECOWAS regional bloc (
Economic
West African community CEDEAO, eng. ECOWAS), which has its own collective armed forces - ECOMOG. Note that Paris has not yet made official statements on the negotiations and the withdrawal of troops. Previously, France flatly refused to withdraw troops at the request of the new Niger authorities.
However, based on the foregoing and the logic of events, it is obvious that Paris actually recognized, if not de jure, but de facto, the new administration of Niger. But this does not speak of the peacefulness of the French. These are
political
tricks. They probably continue to prepare for war and are still going to withdraw their small contingent so that the locals do not massacre it. With a high degree of probability, the French and Americans will leave Niger, but will return after the ECOMOG units begin their invasion.